Imagine walking into a bookstore, scanning the shelves for your next literary adventure. What catches your eye? Is it the vibrant colors? The intriguing imagery? Well, yes, but there's something else that plays a crucial role in drawing you toward a book:
"The fonts on its cover."
They seem innocent arrangements of letters but hold immense power to captivate readers and entice them to explore what lies within.
Fonts do much more than merely display words. They are key players that set the tone and genre of a book. Just like the melody of a song can instantly transport you to a specific time or emotion, the right font choice can instantly convey whether a book is a thrilling mystery, a heartfelt romance, or a scholarly piece of non-fiction.
If you know how fonts evoke certain feelings and associations, you can create a book cover that resonates with your target audience.
Now that you have grasped the significance of book cover fonts let's dive into the heart of the matter:
How to choose the best book cover fonts that make an impact.
The Art of Typography on a Book Cover
Typography is the art and technique of arranging type to make written language not only readable but also visually appealing. It goes beyond simply choosing a font. It encompasses the art of organizing and presenting text in a way that enhances communication and captures attention. Typography plays a significant role in design, whether it's a book cover, a website, or a poster. It has the power to convey emotions, convey messages, and create a distinct identity.
Elements of Typography: Typeface, Font Styles, and Font Families
To fully grasp typography, let's break it down into its key elements:
The typeface is the overall design of a set of characters, including letters, numbers, and symbols. It is like the DNA of a font.
Font styles, on the other hand, refer to the variations within a typeface, such as bold, italic, or regular.
Font families group together related typefaces, offering a range of weights and styles to choose from.
The Psychology Behind Font Styles and Their Impact
Fonts have personalities. Yes, you read that right! Different font styles evoke other emotions and convey distinct messages to readers. For example:
Serif fonts, with their elegant, traditional look, often create a sense of sophistication and reliability. This makes them suitable for historical fiction or academic books.
On the other hand, bold and modern sans-serif fonts exude confidence and dynamism. This makes them a great fit for contemporary thrillers or publishing self-help books.
If you understand the psychology behind font styles, you can align your font choices with the mood and genre of your book. That will help you effectively connect with your readers on a subconscious level.
Analyzing Book Cover Fonts Trends in Your Genre
One effective way to identify font styles that can work well for you is to analyze successful book covers within your genre. Take a stroll through bookstores or browse online platforms to see which book cover fonts are commonly used in your genre. Pay attention to the fonts that catch your eye and evoke the desired emotions related to your book. While it's essential to be unique and stand out, analyzing book cover fonts trend can provide valuable insights and inspiration for your own font selection.
Align Fonts with Book Genre and Tone
Fonts play a significant role in signaling the genre of a book. Different genres often have specific font styles associated with them. For instance:
Classic literature often pairs well with elegant serif fonts. It evokes a sense of timelessness and sophistication.
On the other hand, thrillers and mysteries may benefit from bold and impactful sans-serif fonts. It conveys a sense of urgency and intrigue.
If you match your font style to the genre, you can give potential readers a visual clue about the type of story they can expect.
Choose Fonts that Reflect the Book's Tone
The tone of a book sets the emotional atmosphere and guides the reader's experience. It's essential to choose fonts that align with the tone you want to convey.
For a playful and lighthearted book, consider fonts with rounded edges and whimsical details.
For severe and contemplative work, opt for clean and straightforward fonts that convey a sense of professionalism.
Selecting fonts that match the tone of your book helps create a pleasant visual experience for your readers.
"Expert Advice"
Romance novels may benefit from elegant and flowing fonts that evoke feelings of passion and love.
Create Visual Contrast and Harmony with Font Combinations
Font combinations can elevate the visual appeal of your book cover by creating contrast and harmony.
Contrast refers to the juxtaposition of different font styles to create visual interest and grab attention. If you combine a bold and eye-catching title font with a more subdued font for the author's name or subtitle, it can create a dynamic composition.
Harmony, on the other hand, involves selecting fonts that complement each other in terms of style and characteristics. If you strike the right balance between contrast and harmony, your fonts will work together harmoniously. As a result, you will have a visually appealing and balanced book cover.
Enhance Readability and Legibility
If we talk about book cover fonts, readability & legibility are paramount. Therefore, select fonts with clear letterforms, where each letter is easily identifiable and doesn't blend together.
Pay attention to factors such as letter shapes, strokes, and overall clarity. In addition, consider the spacing between letters and words. Proper spacing ensures that the text is easy to read and doesn't appear cramped or crowded.
Avoid Overly Decorative or Complicated Fonts
Fancy and decorative fonts may look appealing. However, they can hinder readability. Overly intricate or elaborate letterforms can make it difficult for readers to discern individual letters or words. This leads to frustration and a loss of interest. Therefore, it is best to choose fonts that strike a balance between style and readability. So opt for fonts that are both visually appealing and easy to read at a glance.
Test Fonts at Different Sizes and Formats
Fonts, when viewed at various sizes or in different book formats, can behave differently. A font that looks great in a large form might become difficult to read when scaled down on a thumbnail or mobile screen.
To ensure legibility across different platforms and sizes, test your chosen fonts in various formats. View them on other devices and at different sizes to see how they hold up. Make sure that the text remains clear and readable, regardless of the viewing context.
Create a Visual Hierarchy with Fonts
Your book cover contains essential info that needs to be prioritized. If you establish a hierarchy, it will guide the attention of the readers and ensure they grasp the most crucial elements at a glance.
Typically the core components of the information hierarchy are formed by:
The title
Author name
Subtitle
Determine which parts hold the most significance and arrange them accordingly.
Utilize Font Size, Weight, and Positioning
Font size, weight, and positioning are powerful tools to emphasize key elements. The title, for instance, should usually be more prominent and bolder than the secondary text. This makes it the focal point. Experiment with different font sizes to find the right balance.
Similarly, using different font weights (e.g., bold, regular). It can help differentiate between title and subtitle. Positioning elements strategically, such as placing the author's name below the title, can also contribute to the hierarchy.
Balance Typography with Other Design Elements
While fonts play a crucial role, it's essential to maintain balance and harmony with other design elements on your book cover. Consider how fonts interact with images, colors, and overall composition. Fonts should complement and enhance the overall visual appeal without overpowering or clashing with other elements. Strive for a cohesive piece where typography seamlessly integrates with the overall design. It will create a visually appealing and balanced book cover.
Customize Fonts for Branding
Fonts play a vital role in establishing a unique and recognizable brand identity. Just like a logo or color scheme, fonts contribute to the overall personality and perception of your brand.
Carefully select fonts that align with the values, tone, and target audience of your brand. As a result, you will be able to create a cohesive and memorable visual identity that sets you apart from competitors.
Customize Fonts for a Bespoke Look
To truly stand out, you may consider customizing fonts. Moreover, you should work with a professional designer to develop a bespoke typeface exclusively for your brand. Custom fonts offer a level of uniqueness and originality that no one can replicate. Therefore, if you tailor a font just for your brand, you can ensure that it perfectly captures the essence of your identity. As a result, it will become a signature element of your visual representation.
Maintain Consistency across Marketing Materials
Consistency is vital when it comes to font usage across your book marketing materials. Once you've established font or font combinations of your brand, use them consistently across all your materials. It includes:
Your book cover
Social media graphics
Promotional materials
Consistent font usage creates a cohesive and professional look. It strengthens your brand identity and reinforces brand recognition among your audience.
Tools and Resources for Book Cover Fonts
The digital age has brought us numerous online platforms and software. They can assist in exploring and testing fonts for your book cover. Websites like Google Fonts, Adobe Fonts, and DaFont provide vast libraries of free and paid fonts that you can browse and experiment with.
In addition, graphic design software such as Adobe Creative Cloud, Canva, and Figma offer font selection tools and previews to help you visualize how fonts will look in your design. You can also utilize them as a book cover maker to make book covers.
Font Pairing Websites and Resources
It is really tough to find complementary font combinations. Thankfully, there are font-pairing websites and resources available to simplify the process. Websites like Font Pair and Typewolf offer curated font combinations with examples and suggestions for different design styles and genres. These resources can be a great starting point if you want to discover font pairings that work harmoniously together. As a result, you can save both time and effort.
Hire Professional Designers or Typographers
For expert advice and custom font solutions, you can hire professional designers or typographers. They have in-depth knowledge and experience that help them to select and customize fonts to suit specific design needs.
Designers can provide guidance on typography, suggest appropriate fonts, and even create custom typefaces tailored to the unique needs of your book. Their expertise can elevate the overall visual impact of your book cover and ensure a professional result.
Successful Book Covers and Best Book Cover Fonts Selections
Let's dive into real-life examples of book covers that have made effective font selections. You can learn how these choices have contributed to their success and captured the attention of the readers. If you examine these examples, you can gain insights into the thought process behind font selection and the impact it can have on the overall book cover design.
1- "The Girl on the Train" by Paula Hawkins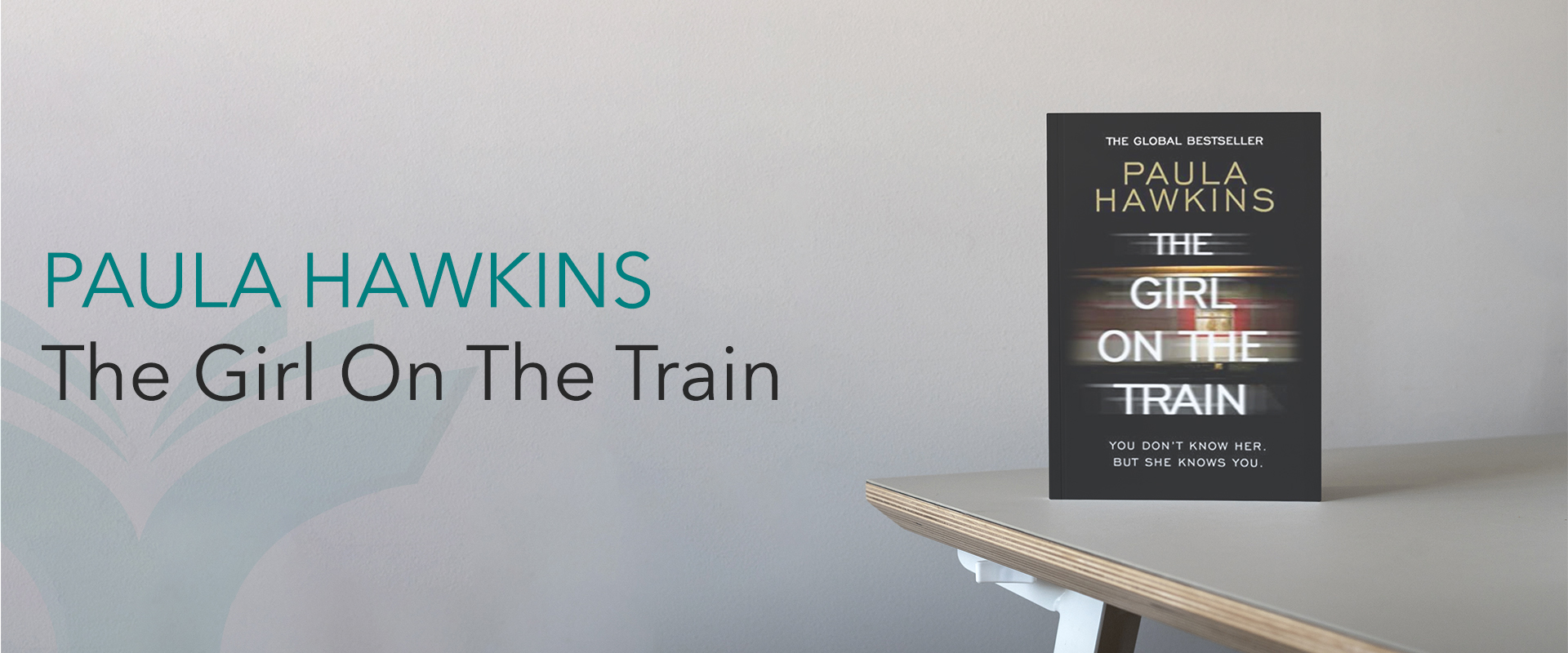 Font Selection
The book cover features a geometric, sans-serif font "Avenir" for the title, with slightly distressed letterforms that give it a gritty and mysterious feel. The font choice aligns with the thriller genre. It creates intrigue and captures the attention of potential readers. The author's name is presented in a simple and elegant serif font. That conveys a sense of authoritativeness and credibility.
Impact
The font selection on "The Girl on the Train" book cover effectively portrays the suspenseful and gripping nature of the story. It signals to readers that they are about to embark on a thrilling journey. That entices them to pick up the book and dive into the narrative.
2- "The Alchemist" by Paulo Coelho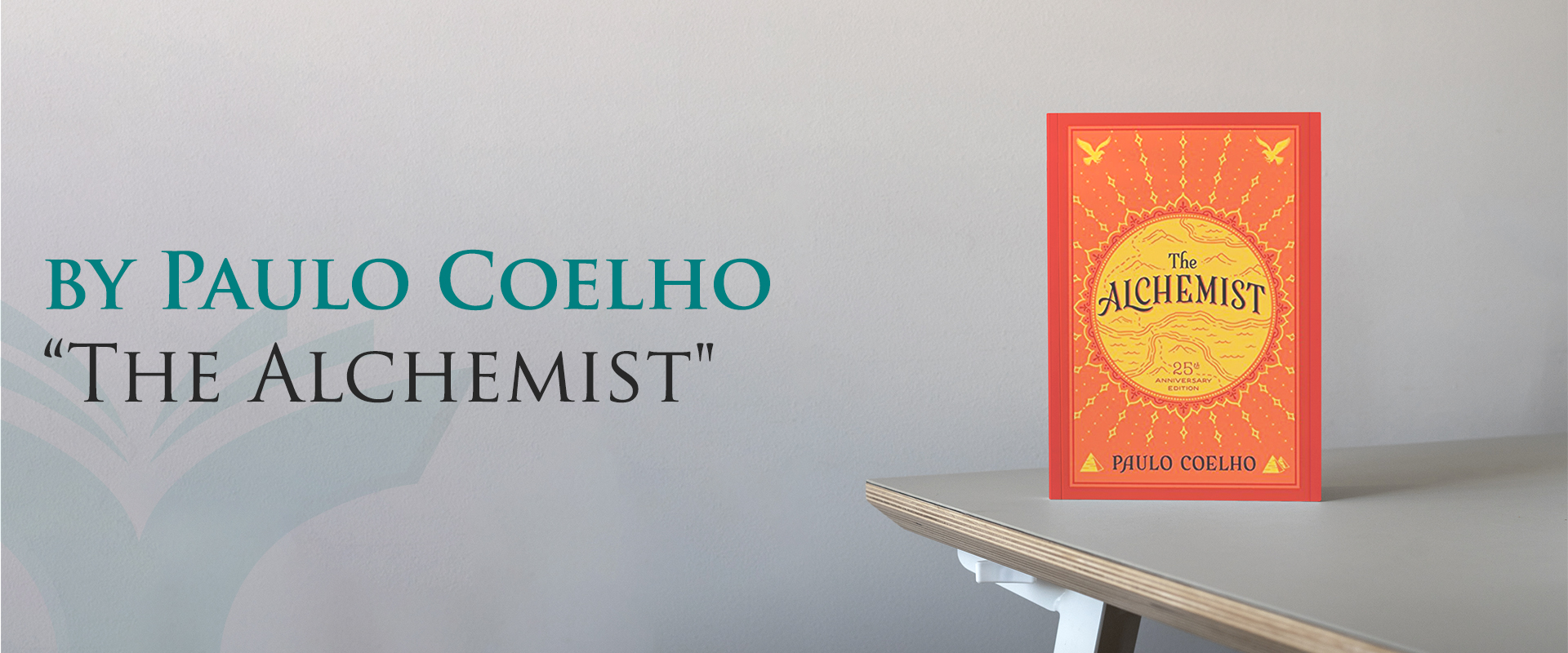 Font Selection
The book cover utilizes a whimsical and hand-drawn script, "Trajan" font for the title. It evokes a sense of enchantment and magic. The font choice is reflective allegorical and spiritual themes of the book. The name of the author is presented in a simple and clean serif font. That creates a balanced and harmonious composition.
Impact
The font selection on "The Alchemist" book cover captures the essence of the story, with its emphasis on dreams, destiny, and spiritual exploration. The chosen fonts contribute to the magical and captivating atmosphere of the book. It attracts readers who are drawn to mystical and philosophical narratives.
3- "Becoming" by Michelle Obama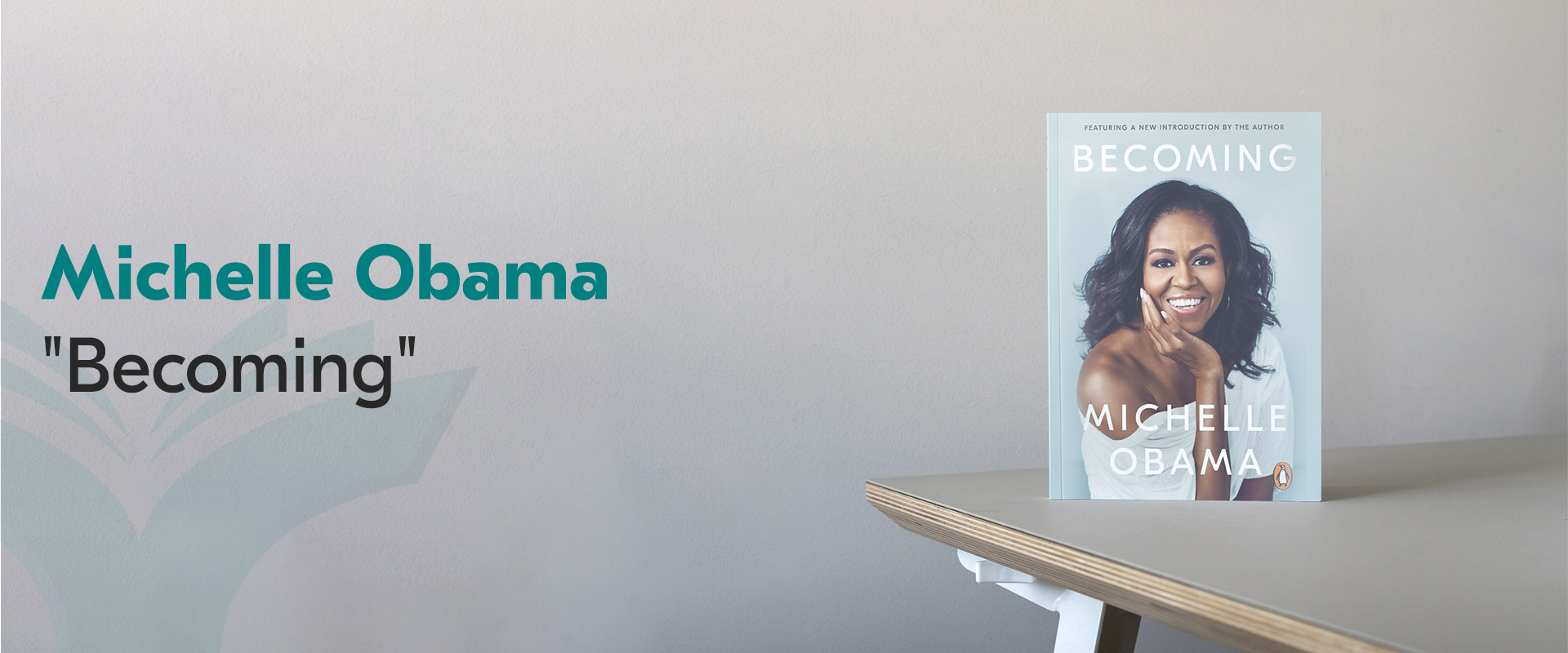 Font Selection
The book cover features a clean and modern sans-serif font, "GT Eesti" for the title. It exudes elegance and sophistication. The font choice reflects the strong and empowering personality of the author. The author's name is presented in a bold and refined serif font, adding a touch of prestige and authority.
Impact
The font selection on the "Becoming" book cover conveys a sense of authenticity and grace. It perfectly aligns with Michelle Obama's personal brand. The fonts contribute to the message of the book, i.e., of empowerment and resilience, making it visually appealing and captivating to readers.
FAQs
What Font is Best for a Book Cover?
Fonts like Helvetica or Futura are popular choices for their classic and timeless appeal. These serif fonts are often associated with modern design, advertising, and branding.
What Font is Used for Book Covers Romance?
Fonts that convey elegance, beauty, or a romantic atmosphere are commonly used in this genre. Some popular options include scripts like Twilight or Lavenda, as well as elegant serifs like Bentham or Day Roman.
What Font is Commonly Used in Books?
The most commonly used font in books for the main body text is typically a serif font like Times New Roman, Garamond, or Georgia. These fonts are chosen for their readability and legibility in long-form text.
What Font is Used in Sci-Fi Book Covers?
Fonts with a futuristic or technological feel are often used in science fiction. Some popular choices include fonts like Agency FB, Optimus, or Good Times. These fonts can give a sense of sleekness, modernity, and otherworldly themes.
What is the Classic Book Font Called?
One of the most well-known classic book fonts is Baskerville. It is a serif font known for its elegance, legibility, and readability, making it a popular choice for many classic novels.
Conclusion
Do you know how long does it take to write a book? If you do, then you should also spend time creating the perfect cover since your book cover is essential to attract potential readers. If your book doesn't attract the readers, it will be a lost cause despite all of your hard work. Moreover, to create a cover that entices the audience, the book cover fonts are a crucial consideration. Therefore, you need to use the best book cover fonts to create engaging book covers that leave a lasting impression on your readers!