Characters who are not clearly good or bad can spark strong feelings in people. Whether you like them or not, it is clear that these morally grey characters add excitement to a story. Characters who only see things as right or wrong can become dull in comparison.
We're no longer in an era where heroes and villains are easy to define. Nowadays, morally complex characters rule the storytelling realm. We have a strong fondness for characters who blur the lines between good and bad and keep us guessing.
These morally grey characters in fiction reflect the mixed nature of human behavior. In addition, they bring a layer of depth and suspense to the story. There are countless instances of such characters in fictional tales.
So, what are morally grey characters? Morally grey characters are those who are not clearly good or bad. They make choices that are not easy to judge as right or wrong. They're kind of in the middle, morally speaking.
In this blog post, we will explore what makes morally grey characters so captivating in stories. Also, we will learn how to create these characters effectively when you write a book. So, by the end, you will know how to make morally grey characters in your stories.
What is a Morally Grey Character?
A morally grey character is one whose actions and motivations cannot be easily classified as good or evil. They may do things that are considered wrong. However, for reasons we can understand them or even sympathize with.
A morally grey character might steal food to feed their family or kill someone in self-defense. They might also be a villain with a redeeming quality. For example, a person that has a strong sense of loyalty or love for their family.
Morally Grey Meaning
Being morally grey means you don't fit into the categories of good or evil. You make decisions based on your personal goals rather than being driven by a larger battle between good and bad. You prioritize your own ambitions over what's considered right or wrong.
Why Do We Like Morally Gray Characters in Stories?
We find them fascinating because they are not predictable. Their actions and decisions can surprise us. They reflect the complexity of real people and real life, where things aren't always black and white.
What Types of Stories Have Morally Grey Characters?
Morally grey characters are often found in fiction. However, they can also be found in a nonfiction book, for example, a biography of a figure who made difficult choices. The author would need to present the facts of the figure's life without judgment. It allows the reader to decide for themselves whether the figure's actions were good or bad.
Here are some other examples of stories with a morally grey character:
A memoir of a person who has committed a crime
A history book about a war
An autobiography of a controversial political figure
Foil Character
You will see a foil character in all types of characters in literature. If you find the meaning of a foil character, it will help you know what are these characters and how they take part in the overall central idea of a story. When you provide a different perspective on the theme of the story, foil characters can help make writing more exciting.
What is a Foil Character?
A character foil is a character who acts as a by highlighting one of another character's qualities. Morally grey characters can be great foils for the main character because they emphasize the contrast between different aspects, such as personalities, beliefs, intentions, actions, or events in the story.
What is a Foil Character in Literature?
A foil is a character that showcases contrary traits to another character. It helps you make more complex and interesting characters. Foil characters can be anti-heroes, but not always. Sometimes, you can also find character foils with the heroes. When you use a foil, it means you want to ensure that the reader grasps the important qualities and features of a hero.
What are the Characteristics of Morally Grey Characters?
Morally grey characters are people in stories who don't fit neatly into being either good or bad. They're complicated because they do things that are both good and bad. Therefore, it's hard to say if they're heroes or villains.
Complexity and Ambiguity
They are neither purely good nor purely evil. The morally grey characters are not superheroes or villains. They're somewhere in between. You can't easily say if they are good or bad because they do things that are a mix of both.
Their motivations and actions will be confusing. These characters can make you scratch your head. Their reasons for doing things might not be clear. Sometimes, they do things that seem contradictory or confusing.
Gray Areas of Morality
Morally grey characters often face difficult situations where there is no clear right or wrong answer. Their life is full of ethical dilemmas and tough choices. So, they have to make tough decisions that can leave them feeling guilty or conflicted.
In addition, their morality changes with the situation. What's right or wrong can change and depends on the circumstances. Morally grey characters might act differently in different situations. Therefore, it makes them hard to pin down as purely good or bad.
Conflicted Emotions and Sympathetic Qualities
Morally grey characters struggle with their feelings and might feel bad about their choices. Their internal conflicts can add depth to their character and make them relatable to the audience.
Even though they're not all good, they have some qualities that make you feel sorry for them or like them. This can include tragic backstories, vulnerabilities, or moments of kindness.
Why Morally Grey Characters Matter?
Morally grey characters are important in stories because they're not entirely good or bad. They act in ways that are a bit confusing, just like real people sometimes do. Here's why they matter:
Reflect Real-Life Complexity
Morally grey characters mirror the complexities of real life. They show us that in real life, things aren't always clear-cut. In reality, people often face morally ambiguous situations where there are no clear-cut right or wrong answers. Sometimes, we all face situations where we don't know what the right thing to do is.
Readers don't want stories filled with characters who are only good or only bad. Morally grey characters add depth and make stories more interesting. These characters can drive the plot forward in unexpected ways. Their unpredictable actions and inner conflicts add depth to the narrative. That makes it more engaging and thought-provoking. The tension that arises from their moral ambiguity keeps the audience invested in the story.
Engaging Readers and Viewers
Readers get attached to morally grey characters. They emotionally invest in them. In addition, they often feel strong emotions for these characters because they can relate to their struggles. Their imperfections make them feel real. So, readers care about what happens to them.
Stories with morally grey characters make us wonder about right and wrong. They make us think and talk and provoke thought and discussion. We end up discussing the choices of these characters and what we would do in their place.
Morally Grey Characters Examples
Let's look at some of the examples of morally grey characters:
Books With Morally Grey Characters
1-Macbeth from Shakespeare's "Macbeth"
Macbeth is a character in a famous play by Shakespeare. He starts as a good guy but does terrible things to become king. As a result, it leads to his downfall.
2- Raskolnikov from Dostoevsky's "Crime and Punishment"
Raskolnikov is a character in a novel by Dostoevsky. He commits a crime but struggles with guilt and morality.
3- Jamie Lannister and Tyrion Lannister from "A Song of Ice and Fire"
"A Song of Ice and Fire" is a popular series of novels with many morally grey characters. Jaime and Tyrion Lannister are two brothers who face complex moral choices in the novels.
Morally Grey Characters In Film and TV
1- Walter White from "Breaking Bad"
Walter White is the main character in the TV show "Breaking Bad." He's a high school chemistry teacher who turns to a life of crime to provide for his family.
2- Tony Soprano from "The Sopranos"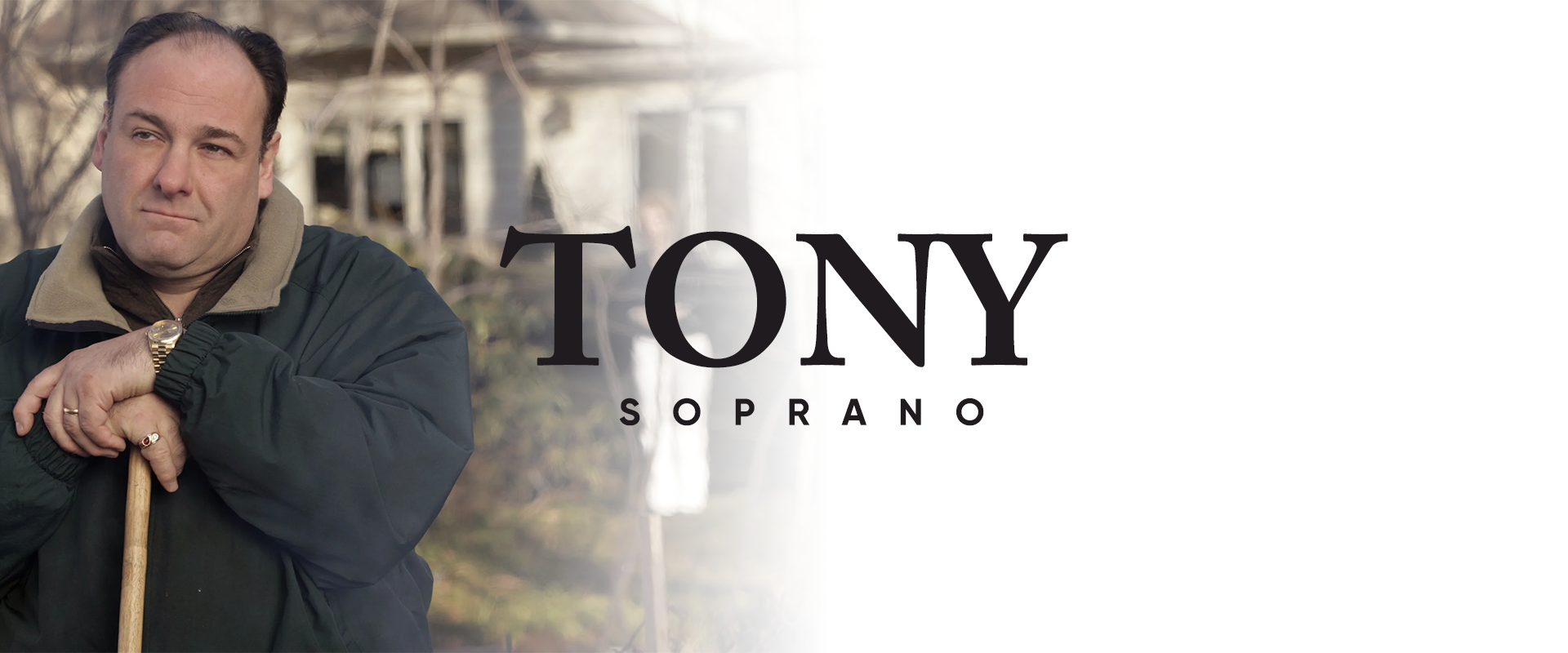 Tony Soprano is the main character in the TV show "The Sopranos." A mob boss who tries to balance his criminal life with his family life.
3- Michael Corleone from "The Godfather"
Michael Corleone in The Godfather transforms from a reluctant participant in the mafia world to a ruthless crime boss. His character embodies the moral complexities of power, loyalty, and family.
How to Write Morally Grey Characters?
Here's how you can write the best morally grey characters:
Build Their Background and Motivations
Use Trauma and Past Experiences
When you begin developing your morally grey character, you should think about what difficult experiences your character has faced in the past. These experiences can help explain why they make the choices they do.
Explore Personal Goals and Desires
Dig deep into what your character truly wants. Their aspirations and desires can be a driving force behind their actions, even if those actions blur the lines of right and wrong.
Get Help From Our Ghostwriters Today!
Need help with creative burnout? Let our professional ghostwriters craft the best morally grey characters for your story.
Hire a Ghostwriter
Create Moral Dilemmas
Balance Internal and External Conflicts
Make your character struggle not only with outside problems but also with their inner doubts and conflicts. In addition, you should show the tension between what they want and what they know is right.
Show the Consequences of Their Choices
Let the choices of your character have consequences that affect them and others. Repercussions add weight to their ethical dilemmas and make them more engaging.
Find the Right Balance in Their Traits
Humanize with Flaws and Virtues
Give your character a mix of positive and negative traits. Nobody is perfect. Hence, this balance makes characters feel more real.
Avoid Stereotypes and Clichés
Steer clear of common character traits and behaviors. When writing a children's book, create unique and surprising aspects of your character to keep them fresh and exciting.
Research and Empathy
Grasp Diverse Perspectives
Take the time to learn about different viewpoints and beliefs, mainly those relevant to the moral choices of your character. So, if you understand various perspectives, it helps you create a character that is more authentic and layered.
Draw Inspiration from Real-Life Examples.
Explore real people who have faced moral ambiguity in their lives. When you draw inspiration from reality, it makes the experiences and dilemmas of your character feel genuine.
Consistency in Character Development
Craft Character Arcs and Growth
Plan out the journey of your character throughout the story. Show how their experiences and choices change them, either for the better or worse. It adds depth to their development.
Maintain Moral Ambiguity Throughout the Story
Keep the moral uncertainty surrounding your character consistent. Do not resolve their ethical dilemmas too neatly, as this can diminish their complexity.
Engage Your Readers
Allow Readers to Form Their Own Judgments
Present the actions and decisions of your character objectively, without heavy-handed moral judgment.
Let readers make up their minds about the morality of your character.
Leave Room for Interpretation
Avoid spelling out every detail of the thoughts and motivations of your character. Leaving some aspects open to interpretation allows readers to engage more actively with your story.
Additional Tip

"When you write an ebook, morally grey characters can add depth and complexity. However, it can be challenging to write these characters. If you're struggling, consider hiring ebook writing services to help you develop your characters and craft an exceptional ebook."
Some Mistakes to Avoid When Writing Morally Grey Characters
Avoid Oversimplifying Morality
Don't make morality in your story too simple. Characters should either be completely good or entirely bad. Real life is full of gray areas. So, let your characters reflect that complexity.
Don't Overdo Shock Value
Shocking moments can be impactful. However, you should not rely on them excessively. Too much shock can desensitize your audience. Also, it can overshadow the depth of your characters.
Steer Clear of One-Sided Characters
Avoid creating characters who only exhibit one aspect of morally grey personality traits. Characters with depth have both virtues and flaws. It makes them more relatable and interesting.
Don't Forget Character Growth and Development
Make sure your morally grey characters evolve throughout your story. If you neglect their growth, it can lead to stagnant and uninteresting characters. Therefore, you should show how their experiences shape them.
FAQs
What are Morally Grey Side Characters?
Morally grey side characters are those in stories who don't fit neatly into purely good or evil categories. They often make choices that are both right and wrong. They show a mix of moral qualities.
Why Do People Like Morally Grey Characters?
People like morally grey characters because they feel more relatable and complex. These characters reflect the ambiguity of real life. It makes them intriguing and thought-provoking.
Is Batman Morally Gray?
Batman is considered morally grey because he operates outside the law. He uses fear and intimidation to fight crime. However, his actions are driven by a strong moral code. It makes him a vigilante with good intentions.
What is the difference between Morally Grey and Anti Hero?
The main difference between morally grey and anti-heroes is that morally grey characters have a mix of good and bad traits. On the other hand, anti-heroes often do good things but in morally questionable ways.
What are the Characteristics of a Morally Grey Character?
Morally grey characters typically have conflicting motivations. They often face ethical dilemmas. They might do bad things for a good cause or vice versa.
How Do you Create Morally Ambiguous Characters?
To create morally ambiguous characters, you can give them complex motivations and conflicting values. In addition, you can put them in situations where right and wrong aren't clear-cut.
Why Do People Love Morally Grey Characters?
People love morally grey characters because they challenge our moral judgments. Also, they offer a deeper exploration of human nature. It makes stories more engaging and relatable.
What is an example of a Morally Ambiguous Character?
One example of a morally ambiguous character is Walter White from "Breaking Bad." He starts as a mild-mannered chemistry teacher but turns to drug manufacturing and violence for financial security, blurring the lines between good and bad.
Conclusion
Morally ambiguous characters when it comes to writing are vital because they mirror the complexity of real life. They challenge the idea of characters being purely good or bad. Also, they offer a more authentic and thought-provoking reading or viewing experience. As a writer, you should try morally grey characters in your own stories. The richness and depth they bring can captivate your audience and make your narratives more engaging.
However, if you hesitate to consider a morally grey character in your story, you can have a writing coach look at your story. They can give you feedback if the morally grey character suits your story. Authors Breeze is known for providing the best writing coaches, editors, and proofreaders. You can hire us if you want one.