For centuries, vampire romance books have captivated readers. There is something about vampire stories that people love to read. The cherry on the cake is if the writer includes romance in the life of vampires, readers love it even more. So, if you are thinking of writing and publishing a book, there is a high chance that your book will be successful.
Some of The Top Vampire Romance Books
Here are a few of the best vampire romance novels and books that will help you if,
You are a fan of vampire romance.
You are looking for a new book to read.
Or you want to write a romance vampire book and need ideas.
1- Dark Lover by J.R. Ward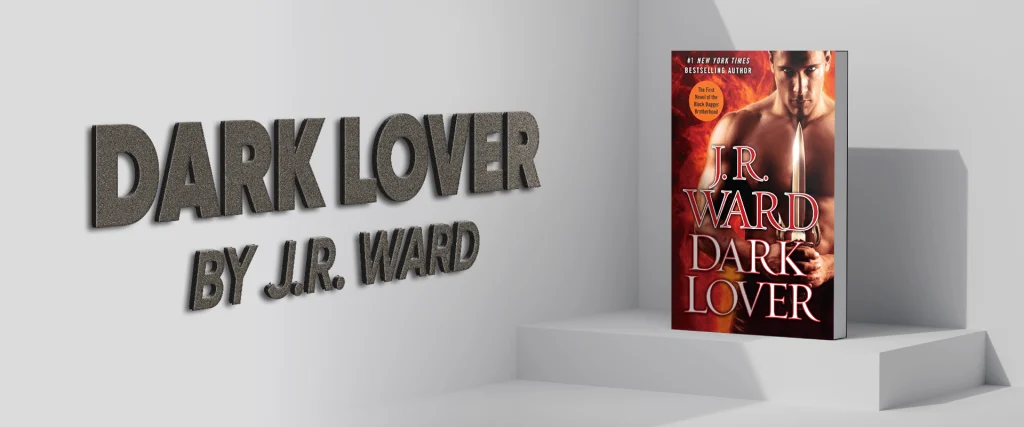 Experience the beginning of J.R. Ward's amazing Black Dagger Brotherhood series. It is a top-rated series of vampire romance books.
In this story, there's a vampire named Wrath. He is the leader of the Black Dagger Brotherhood. He is also the only vampire of his kind in the world. A long time ago, slayers killed his parents, and he's been wanting revenge ever since.
But things get complicated when someone killed his most trusted fighter is killed. This fighter has a daughter who is only half-vampire. She knows nothing about her vampire heritage or what's in store for her.
Because of this, Wrath has to stop seeking revenge for a moment and help this young woman, Beth Randall. She starts feeling a strange restlessness in her body that she's never felt before.
One night, Wrath comes to her. He's handsome but also very mysterious. He tells her scary stories about his Brotherhood and blood, which terrify her. But at the same time, his touch awakens a new desire in her, one that could be dangerous for both of them.
2- Halfway to the Grave by Jeaniene Frost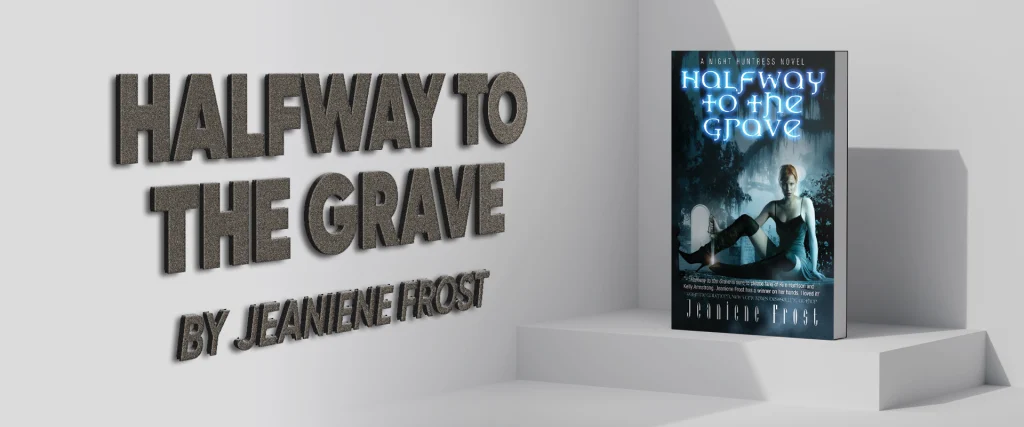 Catherine Crawfield, who's half-vampire, is on a mission to hunt down undead creatures. She hopes to find her father among these creatures because he's the one who caused a lot of trouble in her mother's life.
However, her plans take a twist when Bones, a vampire bounty hunter, captures her. They end up forming an unlikely partnership.
In exchange for Bones helping her find her father, Cat agrees to train with him. It surprises her that Bones doesn't try to eat her since he's a vampire. She begins to wonder if there are actually some good vampires out there.
As Cat continues to train with Bones, she realizes that being half-dead might not be entirely wrong. But their partnership is soon threatened when a group of killers starts chasing them. Cat will have to make a choice, and Bones is becoming more tempting to her than any living man with a heartbeat.
If you want to write an ebook on the stories of vampires, the above two vampire romance books are perfect for you to read and get ideas.
3- Night Pleasures by Sherrilyn Kenyon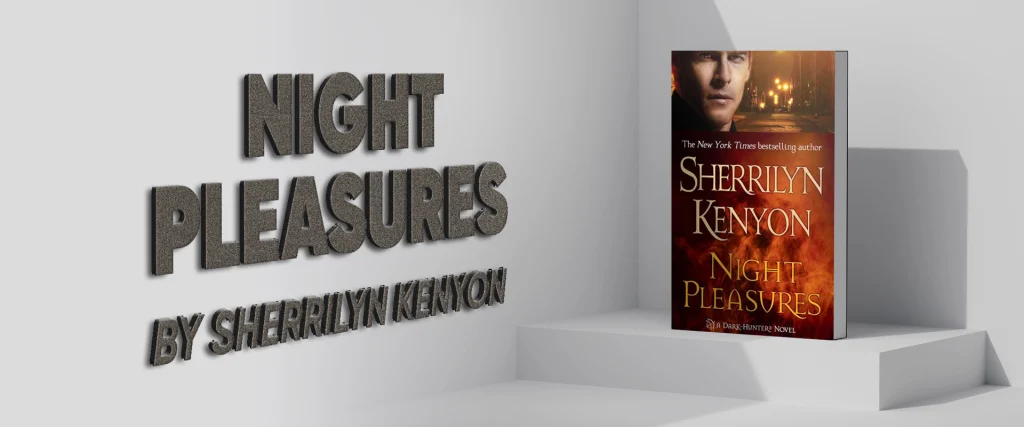 Have you ever wondered what it is like to live forever? To wander through the night hunting down the evil that preys on humans and to have endless wealth and power? That's my life, and it's filled with darkness and danger. I play the hero for many, but I'm a secret to all. And I used to relish every moment of it.
That was until one night when I woke up shackled to my worst nightmare: a conservative woman in a buttoned-up shirt, Amanda. She's intelligent, attractive, clever, and has no interest in anything supernatural—especially not someone like me.
My attraction to Amanda goes against everything I believe in. The last time I fell in love, it cost me not just my human life but also my very soul. Yet, every time I see her, I can't help but want to take that chance again. I want to believe in love and loyalty.
What's even more unsettling is I wonder if there's any way someone like Amanda could love a man like me. My battle scars run deep. My heart was shattered by a betrayal so brutal. Now, I'm not even sure it can ever beat again.
Seems interesting? Read the book to relish the experience of paranormal romance books.
4- A Quick Bite by Lynsay Sands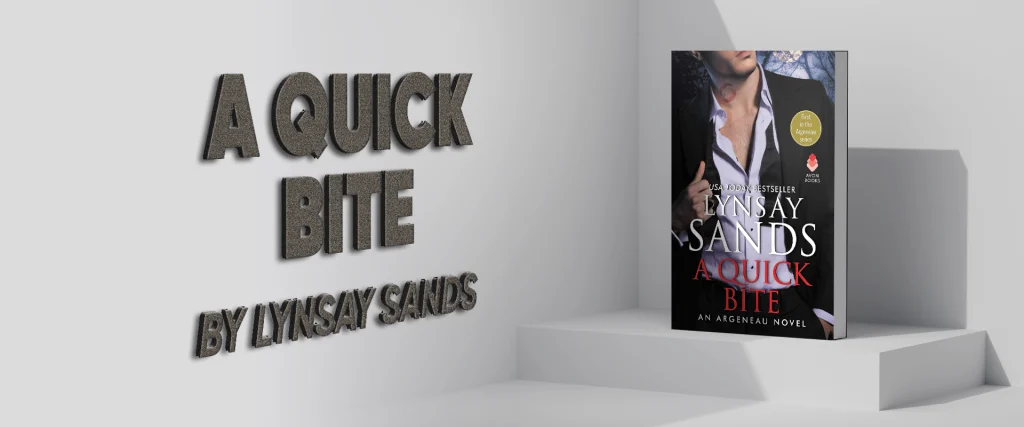 Lissianna has been alive for centuries. All that time, she's been hoping to find the perfect partner, not just a quick snack. When she discovers a handsome guy in her bed, he seems he might be a suitable candidate. But there's a big problem. She has a habit of fainting at the sight of blood, which is quite inconvenient for a vampire. To make things worse, this man has a tempting neck that any vampire woman would find hard to resist.
Despite waking up in a stranger's bedroom, Dr. Gregory Hewitt doesn't need much time to realize he's in for an exciting night with a stunning woman. But can a nice guy like Greg find true love with a vampire lady, or will he just become a tasty meal? That's a question Greg is willing to explore as long as he can convince Lissianna to take a bite of their unconventional romance.
In most of the vampire series books, you will typically see the male as the vampire. In this book, you will see the opposite. So, read the book and learn how you can make your stories unique and enjoyable.
5- Guilty Pleasures by Laurell K. Hamilton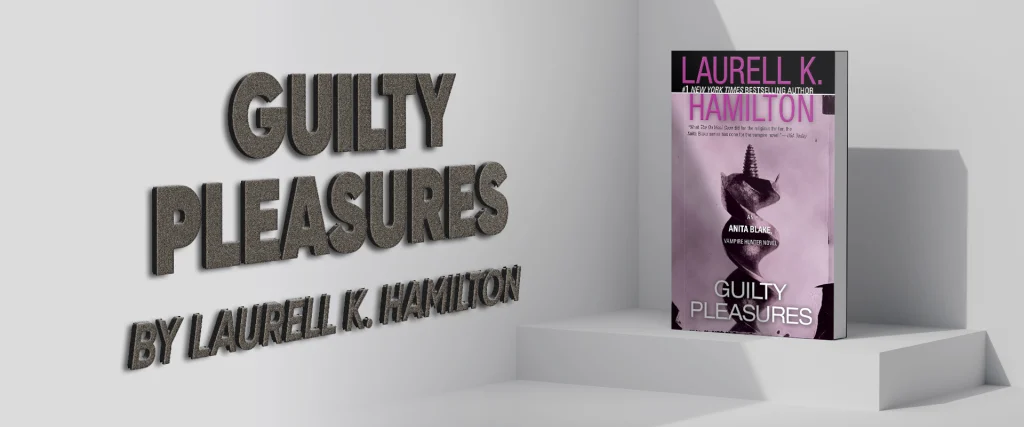 Laurell K. Hamilton's bestselling series draws readers into a captivating world where supernatural cravings clash with human desires. All are centered around a truly unique heroine.
Anita Blake is a petite, enigmatic woman with a dangerous edge, and her territory is the city of St. Louis. Her unusual job is to bring the dead back to life and eliminate vampires who cross certain boundaries. But when the most powerful vampire in the city asks for her help to solve a series of brutal murders, Anita must confront her biggest fear. That is the undeniable attraction she feels for Jean-Claude. A master vampire and one of the very creatures she's sworn to eradicate.
Just like how "The Da Vinci Code" made an impact in the religious thriller genre, the Anita Blake series has done the same for vampire romance books, as praised by USA Today.
6- Twilight by Stephenie Meyer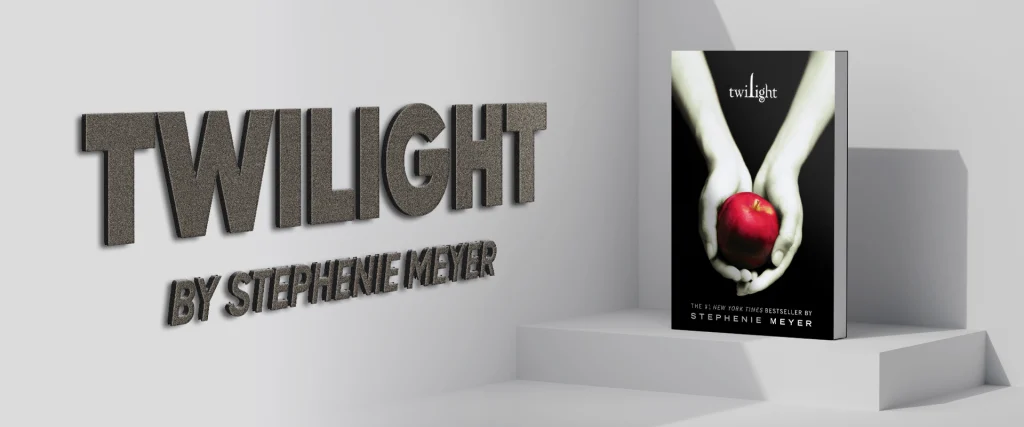 Get ready to fall head over heels for the gripping and suspenseful love story between a teenage girl and a vampire.
Isabella Swan relocated to Forks, a small town where it rains nonstop in Washington. Initially, it seemed the most uneventful move she could make. Then, her life takes an electrifying and frightening twist when she faces the odd and captivating Edward Cullen, a foil character.
Edward had managed to keep his true vampire nature hidden in the tight-knit community he lived in. But now, with Isabella in the picture, no one is safe, especially the person Edward cherishes most. The lovers find themselves teetering on the edge of a knife, torn between their desires and the dangers that surround them.
Twilight is a profoundly romantic and incredibly suspenseful tale. It delves into the conflict between defying our instincts and fulfilling our cravings. It's a vampire love story with a bite.
7- The Vampire Diaries by L. J. Smith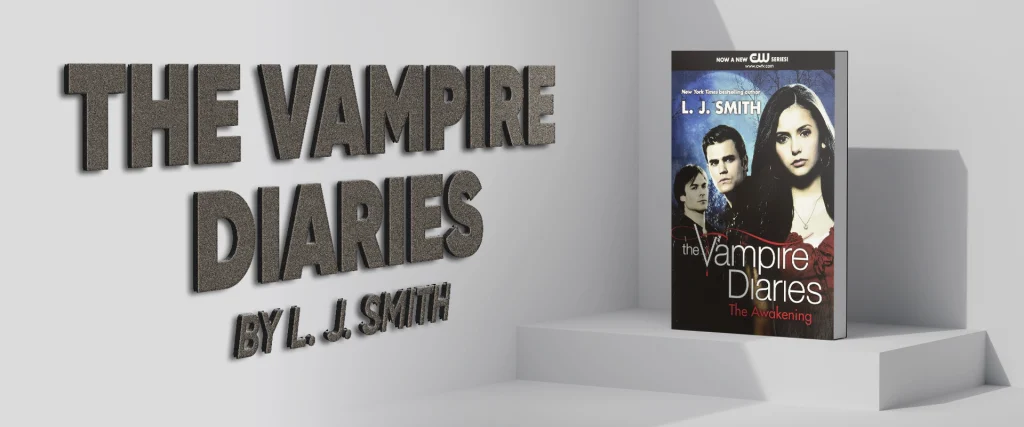 Experience the New York Times best-selling series. It inspired the hit CW TV show featuring Nina Dobrev, Paul Wesley, and Ian Somerhalder.
Elena Gilbert is the star of her high school. She gets everything she desires, including the boys she wants. However, when she sets her sights on Stefan, a handsome but tormented guy, he doesn't reciprocate her feelings. As a result, she's left puzzled. Little does she know the actual reason behind Stefan's reluctance.
Stefan is a vampire, and just being around him puts Elena in danger. What's even more complicated is that Stefan's dark and dangerous vampire brother, Damon, has just arrived in town. Wherever Damon goes, trouble follows. For your info, Stefan and Damon are morally grey characters.
Fans of The Vampire Diaries TV series will discover the same heart-pounding suspense, intense romances, and shocking twists they've come to adore in this book. All skillfully crafted by New York Times best-selling author L.J. Smith.
8- From Blood and Ash by Jennifer L. Armentrout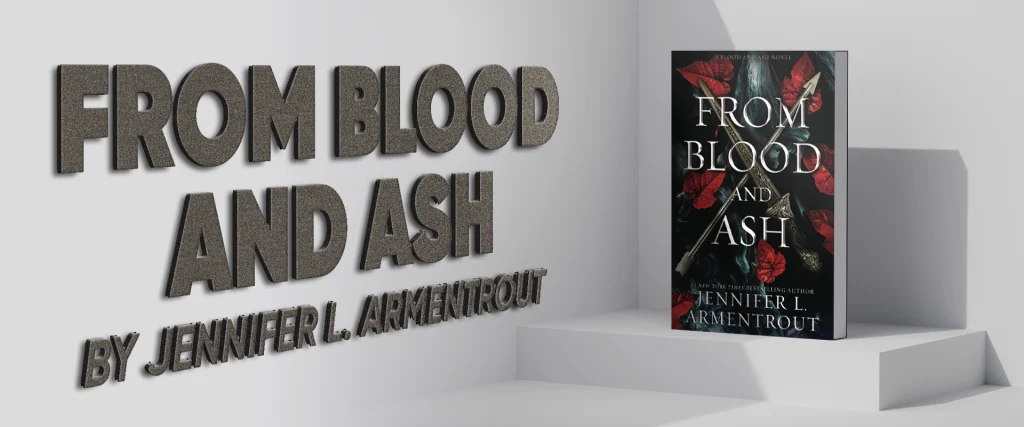 Exciting and full of action, "From Blood and Ash" is a seductive, addictive, and surprising fantasy story. It is perfect for fans of Sarah J. Maas and Laura Thalassa.
Meet Poppy, a Maiden chosen from birth to bring in a new era. Her life has never been her own. Maidens are meant to be alone, untouched, unseen, unheard, and devoid of pleasure. Instead of preparing for her Ascension, when she's supposed to be found worthy by the gods, Poppy would instead be fighting alongside the guards against the evil that took her family. But she doesn't have a choice.
Her duty is to secure the kingdom's future, even though she's not sure she wants it. Maidens have hearts, souls, and longings. When Hawke, a golden-eyed guard with a duty to ensure her Ascension, enters her life, destiny, commitment, desire, and need become intertwined. He challenges her beliefs, stirs her anger, and tempts her with what's forbidden.
In a kingdom forsaken by the gods and feared by mortals, a fallen realm is rising once more, determined to reclaim what they believe is rightfully theirs through violence and revenge. As the shadow of this curse draws near, the line between forbidden and right blurs. Poppy risks losing her heart and being deemed unworthy by the gods. Also, her life, as everything that holds her world together, starts unraveling.
9- Dead Until Dark by Charlaine Harris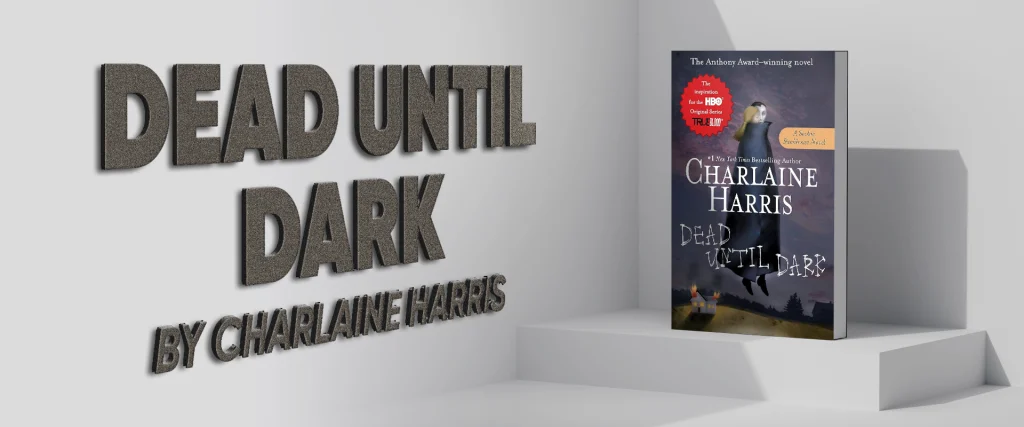 Dead Until Dark is the first book in the famous Sookie Stackhouse series. It became a huge hit and even inspired the HBO show True Blood.
Sookie Stackhouse lives in the small town of Bon Temps, Louisiana. She's a quiet cocktail waitress who mostly keeps to herself. However, she has a unique ability that sets her apart. She can read people's thoughts, and that can make dating quite challenging. Then, Bill Compton enters her life. He's tall, handsome, and mysterious. The most intriguing part is that Sookie can't hear his thoughts. He's the kind of guy she's always dreamed of.
But Bill has his own secret—he's a vampire with a not-so-great reputation. As a series of murders rocks Bon Temps and dangerous vampires start looking for Bill, Sookie begins to question whether dating a vampire is a good idea after all.
10- A Hunger Like No Other by Kresley Cole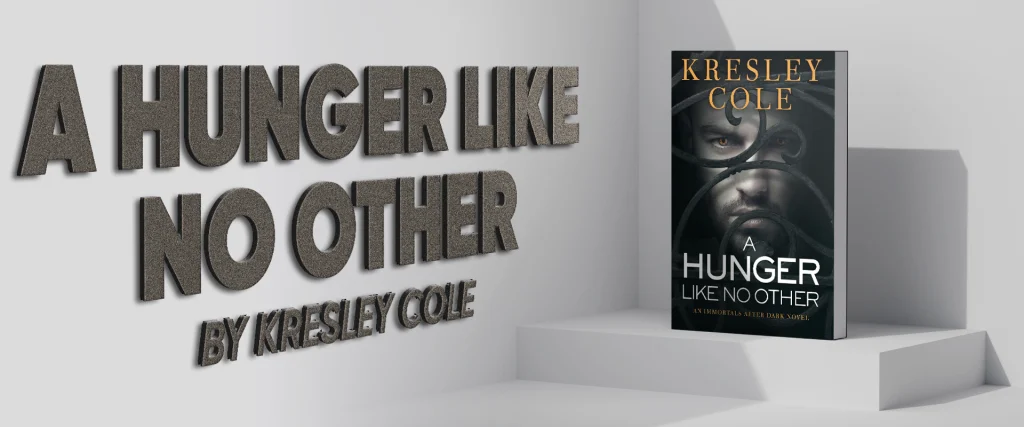 In the thrilling series by famous author Kresley Cole, a tough werewolf and an enchanting vampire are brought together as unexpected soulmates. Their love will challenge the boundaries between life and death.
Lachlain MacRieve, the leader of the Lykae Clan, has suffered for many years because of vampires. He's furious when he learns that the mate he's been waiting for his whole life is, surprise, a vampire herself, or at least part vampire. Emmaline Troy is a fragile, otherworldly being, part Valkyrie and part vampire. Somehow, she starts to calm the anger that's been burning inside Lachlain for thousands of years.
Emmaline has been kept safe from the world. She decides to find out the truth about her parents, who are no longer alive. But her plans get messed up when a powerful Lykae claims her as his mate and takes her to his ancient castle in Scotland. There, her fear of the Lykae and their dark desires begins to fade as he seduces her slowly and wickedly. It awakened her own hidden desires.
But as an ancient evil from Emmaline's past returns, will their passion grow into a love strong enough to bring down a proud warrior and turn a gentle beauty into the fierce fighter she was meant to be?
Pro Tip: "The above vampire romance books are timeless. If you read them, it will help you write a book on vampires and their love stories. So, go through them to prepare yourself for creating masterpieces."
Other Popular Vampire Romance Books
11- Vampire Academy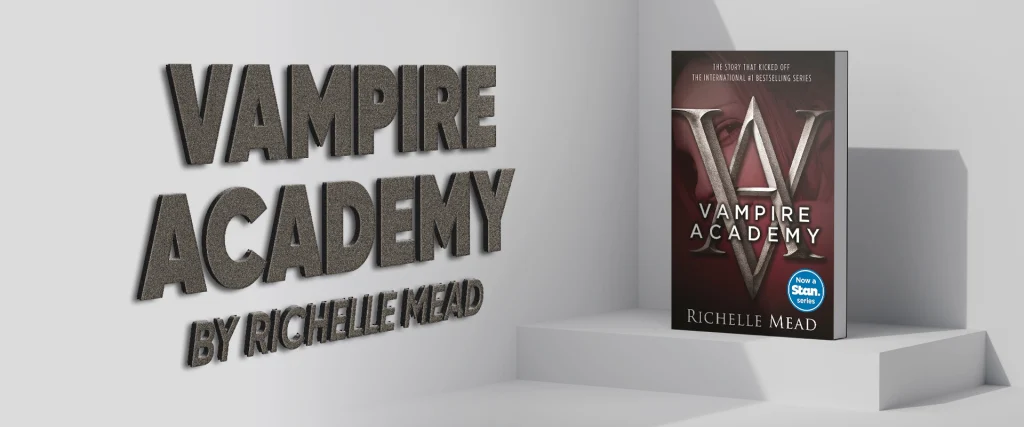 Join the army of dedicated fans who propelled this six-book series to the peak of popularity. Read the very first book written by Richelle Mead that launched the worldwide bestselling Vampire Academy series to the #1 spot on the charts. Richelle Mead is a famous American author known for her young adult fantasy novels.
The series has gained a dedicated fan base and received praise for its unique take on vampire lore. The story follows Rose Hathaway, a Dhampir guardian. She navigates the complexities of a hidden vampire society and her forbidden love for her vampire best friend, Lissa Dragomir.
12- Morrigan's Cross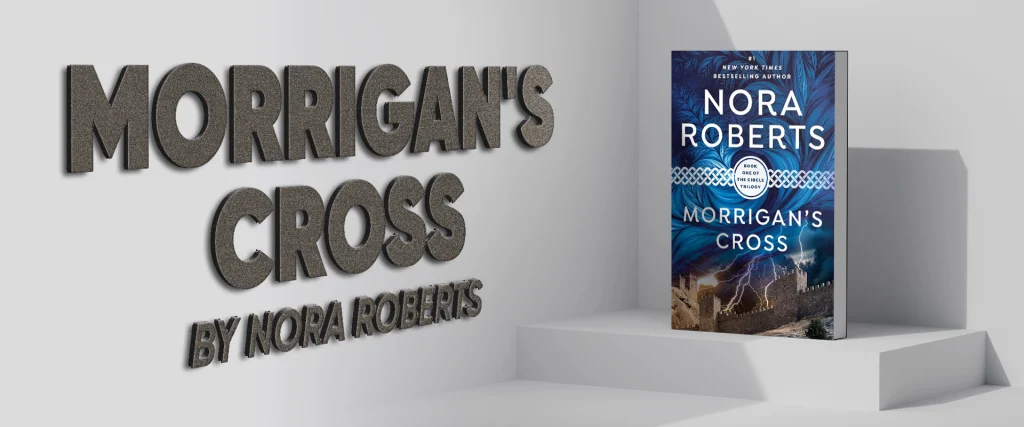 The Circle Trilogy by Nora Roberts begins with an exciting story that mixes our world with supernatural elements. Morrigan's Cross brings together the hopes and challenges of people caught in a battle. It will determine the fate of all humanity.
Nora Roberts is a prolific American novelist with a number of bestsellers to her name. She weaves the story with magic, romance, and adventure in a quest to save the world. In this paranormal romance, a sorcerer, a witch, and a shape-shifter must join forces to battle an ancient evil.
13- Nightfall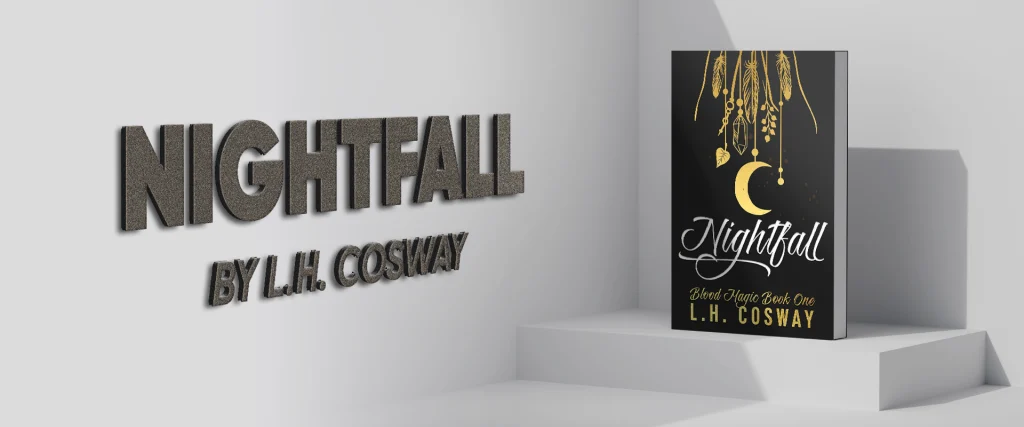 Nightfall is the first book in L.H. Cosway's Blood Magic Series. In the initial installment of the series, the blend of paranormal romance and urban fantasy creates an engaging read. The start of a series of vampire romance books can sometimes leave you hanging. But Cosway's first book in the Blood Magic series offered a satisfying whole story.
The world-building is impressive, and the plot is compelling. Also, there's a mix of mystery and romance, and it leaves you intrigued enough to anticipate the next installment eagerly. This book is definitely a must-read.
14- My Big Fat Bloodsucker Wedding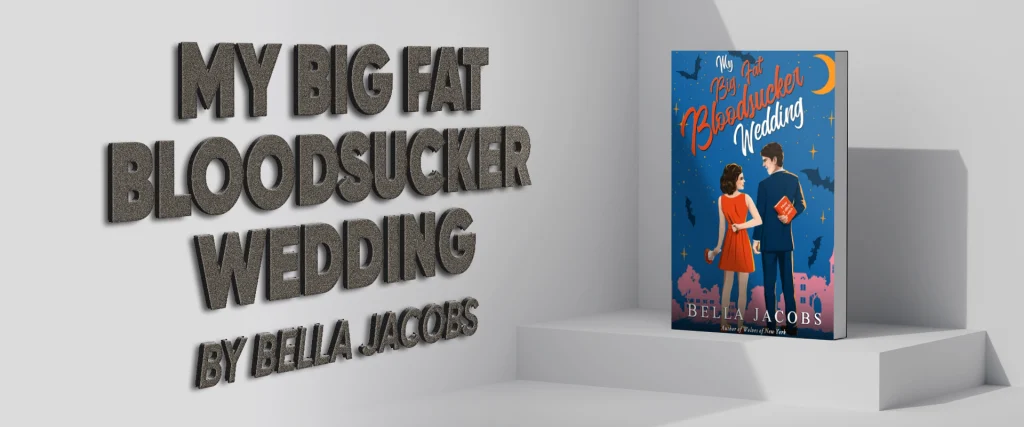 My Big Fat Bloodsucker Wedding is a red-hot, enemies-to-lovers standalone romance now titled as
Bad Blood. It also happens to be the first in a paranormal romantic comedy series entitled The Wonderfully Witches of Nightfall New Hampshire by Bella Jacobs. It is a fun and lighter paranormal romcom.
This book combines romance and comedy. It tells the tale of a vampire and a vampire slayer who unexpectedly fall in love. Amidst a backdrop of supernatural challenges, their relationship blossoms. So, that leads to a quirky and entertaining love story. The novel adds humor and twists to the typical vampire romance genre.
15- Dark Prince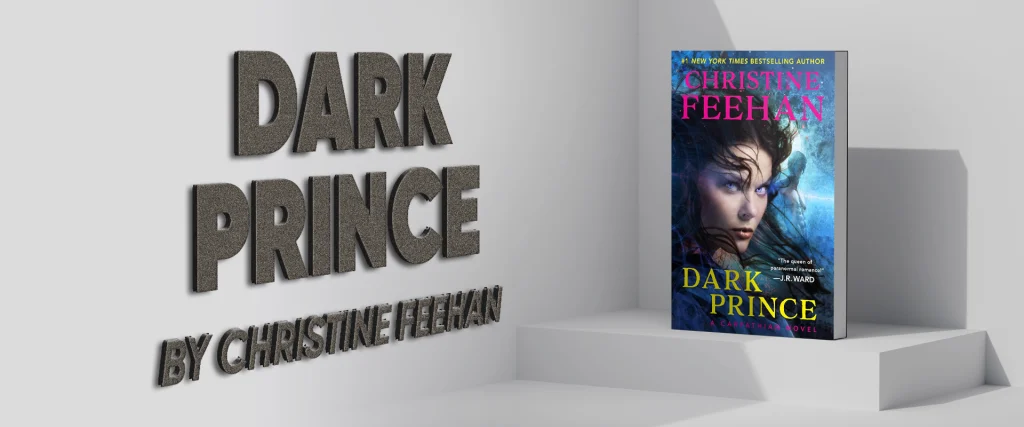 Christine Feehan offered a fantastic gift for vampire romance books. The iconic book, "Dark Prince," makes a return in an author's cut special edition. Christine Feehan, a #1 New York Times bestselling author, revisits her classic paranormal romance story.
This tale revolves around a stunning hunter with extraordinary telepathic powers. He becomes entranced by a tormented prince from the mysterious Carpathian Mountains. What makes this special edition even more enticing is that it includes an extra 100 pages of content that has never been seen before!
16- My Midnight Moonlight Valentine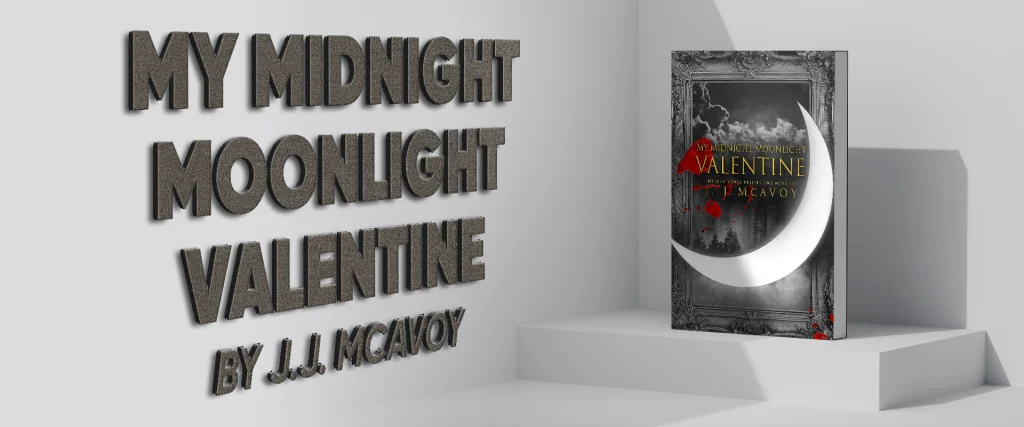 My Midnight Moonlight Valentine by J.J. McAvoy is a story of Druella Monroe. She is relatively new to the world of vampires and has undergone her transformation just a year ago. Her primary goal since then has been to lead a quiet and peaceful life. Her desire is simple: to blend in seamlessly with the human population.
However, all of her efforts to maintain a low profile take an unexpected turn one fateful night. On a hunting excursion, she stumbles upon a disoriented vampire. He was completely naked and with no recollection of how he ended up there or even the events of the past century. The only thing he's sure of is that Druella is his soulmate. So, he's determined not to leave her behind. It is such a heartwarming portrayal of love with a unique storyline.
17- Sacrifice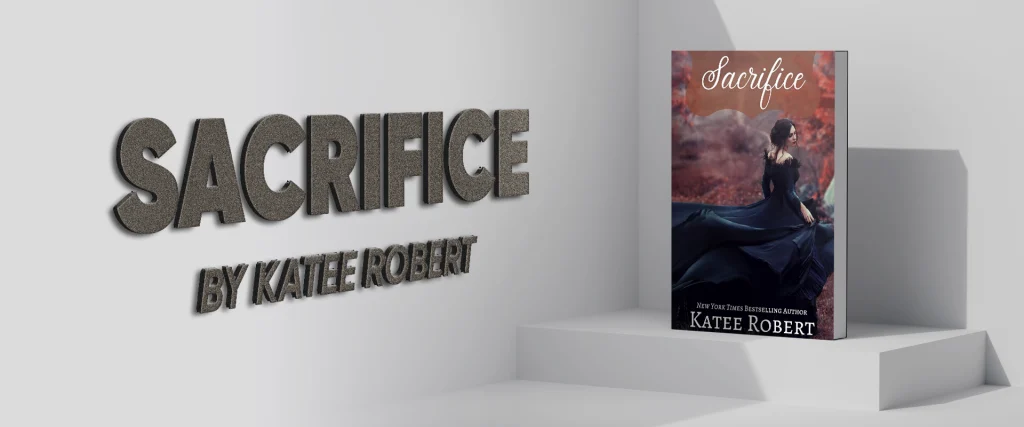 Sacrifice is the story of a vampire who is a unique mix of humans and vampires. She lacks the advantages of both and is burdened with their weaknesses. Also, throughout her life, she always yearned to escape her father's compound. But her father has other plans.
Read the book for Katee Robert's suspenseful plot and steamy romance scenes. The story revolves around a dangerous world of organized crime and forbidden love, where a woman finds herself torn between loyalty and passion.
18- Soul to Keep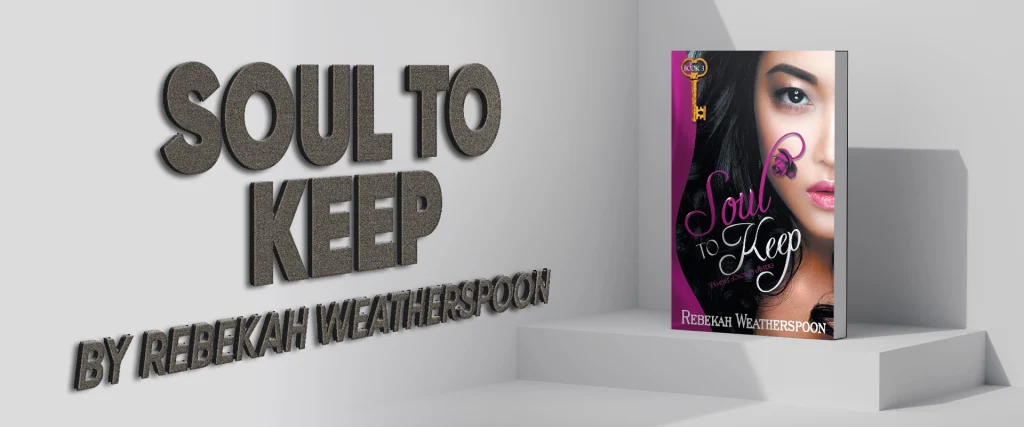 In college, Jill is really busy with her studies, a promise to feed a vampire, and lots of community service with her sorority sisters. Love is the last thing on her mind, especially with an immortal. Tokyo, on the other hand, is living life to the fullest. She doesn't pay much attention to Jill until they have some chance encounters.
As they spend time together, Tokyo discovers there's more to Jill than she thought. Eventually, when Jill is in danger, Tokyo realizes she cares deeply for her. She is willing to do whatever it takes to protect her. In this book, Rebekah Weatherspoon explores the love story between two women who navigate life's challenges and discover the power of their connection.
19- Blue Bloods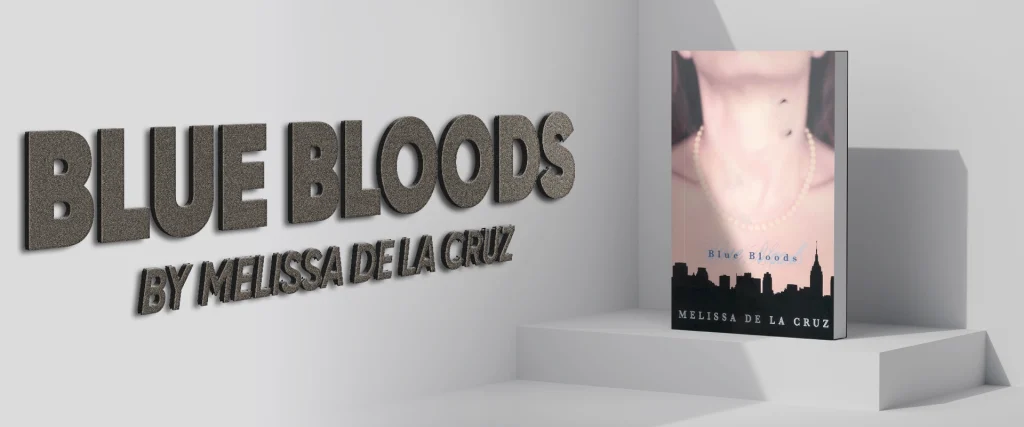 Schuyler Van Alen is facing some strange changes in her body, such as blue veins and a craving for raw meat. Her life takes a sudden turn into a world of secret societies and mysteries. She's never been part of the popular crowd at her fancy New York school. But now, even Jack Force, the school's heartthrob, takes an interest in her. Schuyler and Jack team up to uncover the truth when a popular girl is found dead.
Schuyler wants to learn the secrets of the enigmatic Blue Bloods, but it might be risky. This Melissa de la Cruz's vampire story is set in glamorous New York City. It is an exciting and captivating read, full of intrigue and allure.
20- Kiss of Midnight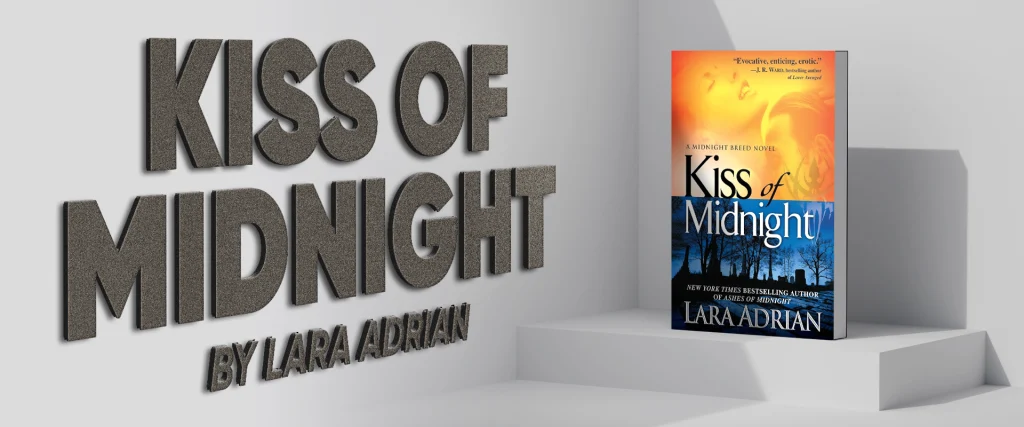 Kiss of Midnight is a paranormal romance novel about a vampire named Lucan Thorne. He is part of an elite group of vampire warriors. He meets a human woman named Gabrielle, who becomes entangled in the vampire world after a chance encounter. As they navigate their forbidden love, they must also confront external threats and mysteries within their vampire society.
This book by Lara Adrian has all the elements that most vampire romance books have, such as romance, action, and supernatural elements. It tells a love story filled with vampires and danger. It develops between a human woman and a mighty vampire warrior.
We Help You Publish Your Book
Write a book but no idea how to publish it? Our book publishers will assist you in every step of publishing.
Hire a Book Publisher
Vampire Romance Books for Adults
Here is the list of popular adult vampire books:
21- Lethal Rider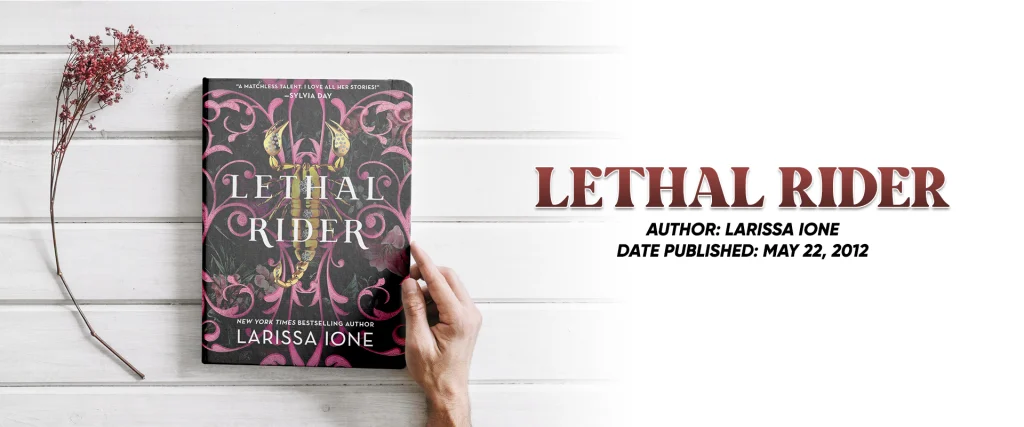 22- A Discovery of Witches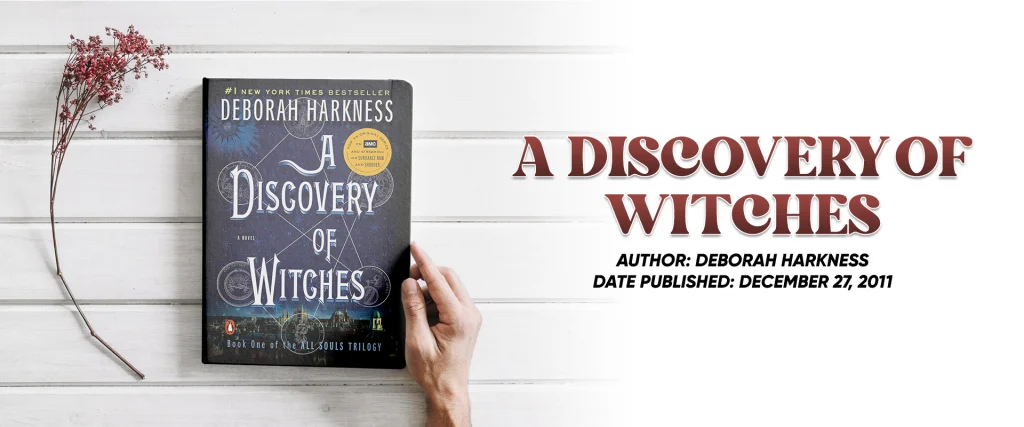 23- Claimed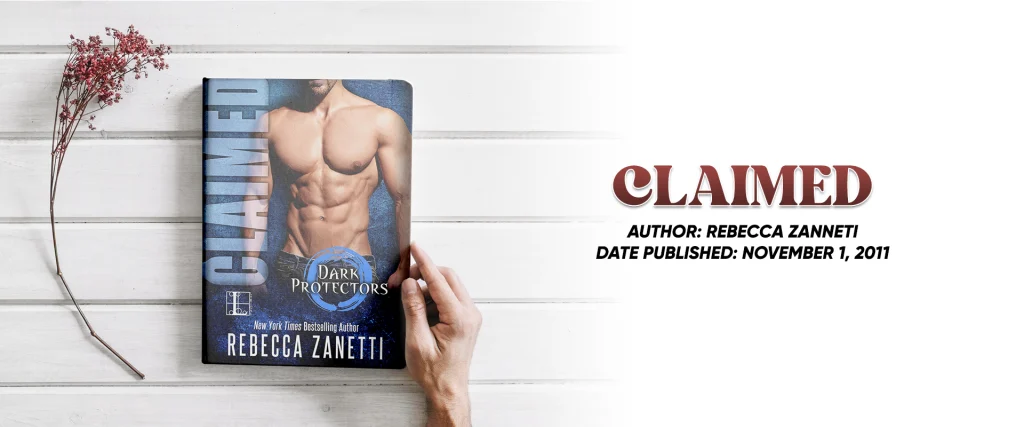 24- Kat's Tale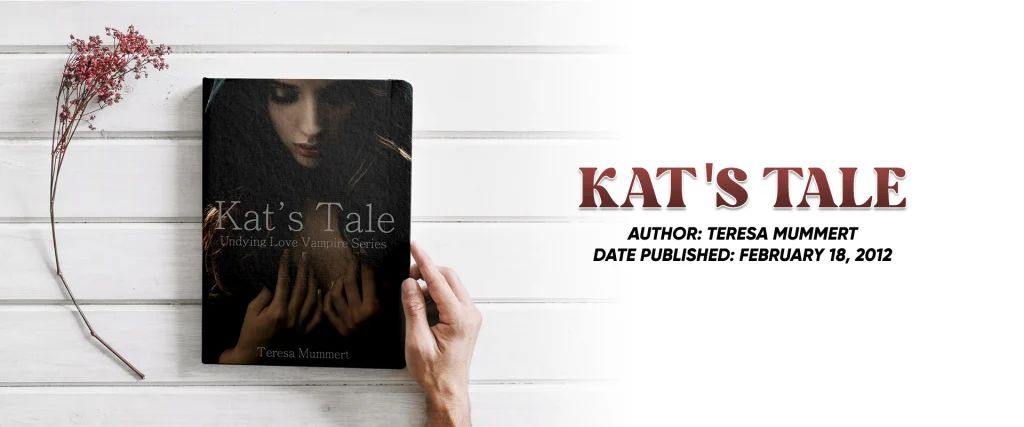 25- Violent Desire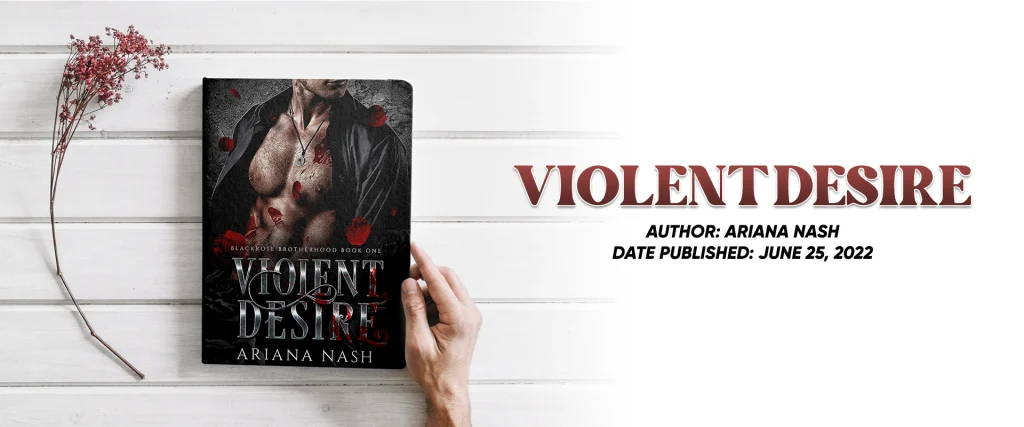 26- Dark Fate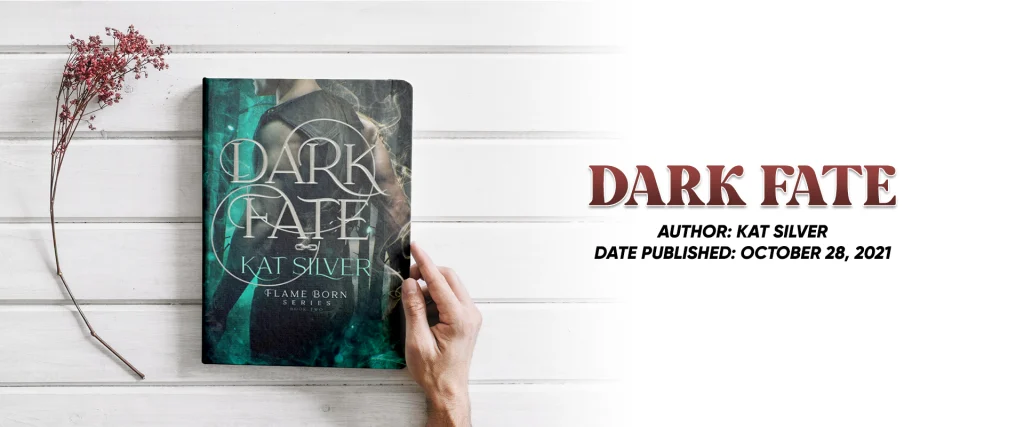 27- Nothing Left of Me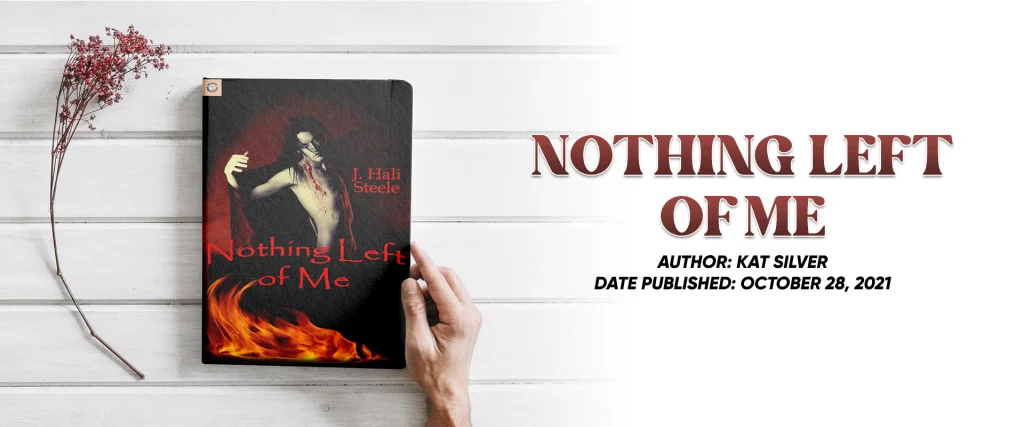 28- Blood Winter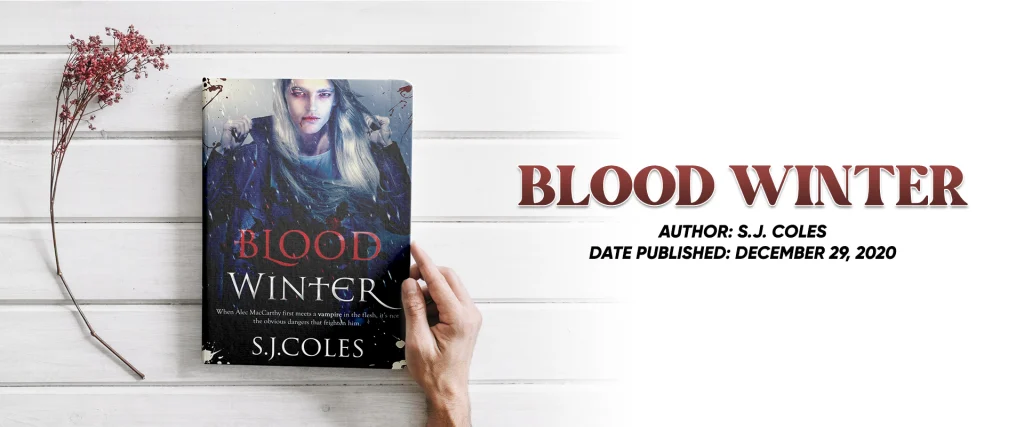 29- One Bite with a Vampire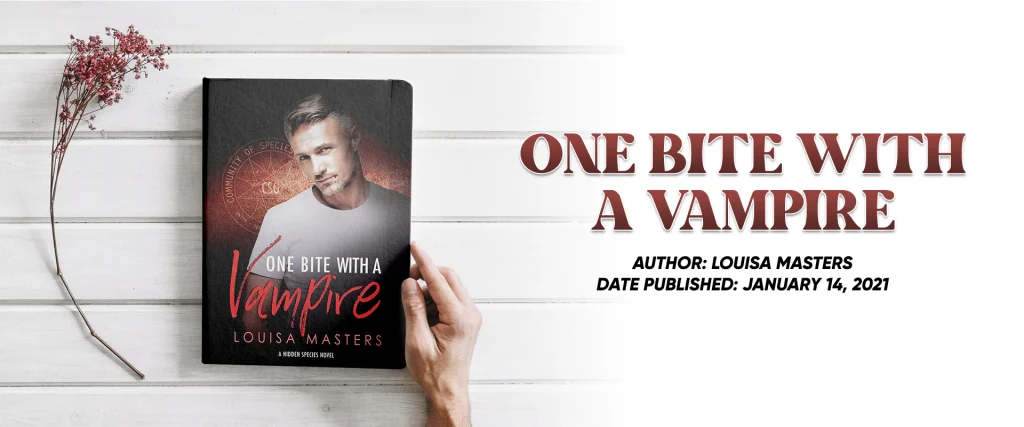 30- Bloodborn Prince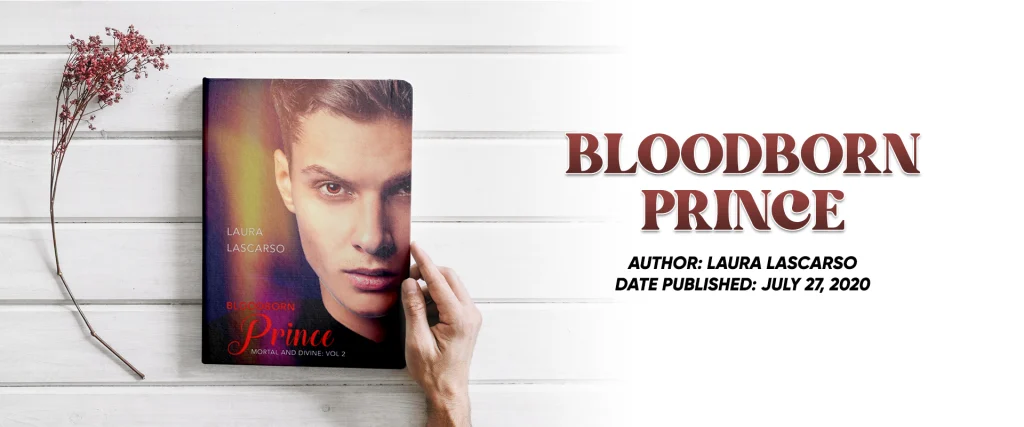 Our Book Marketers Help You Promote Your Book
Wrote and published your book? Now, you want to market it to reach as many readers as possible. We can do that for you.
Hire a Book Marketer
Vampire Romance Books for Children
Let's look at the vampire romance books children can enjoy.
31- I Love My Fangs!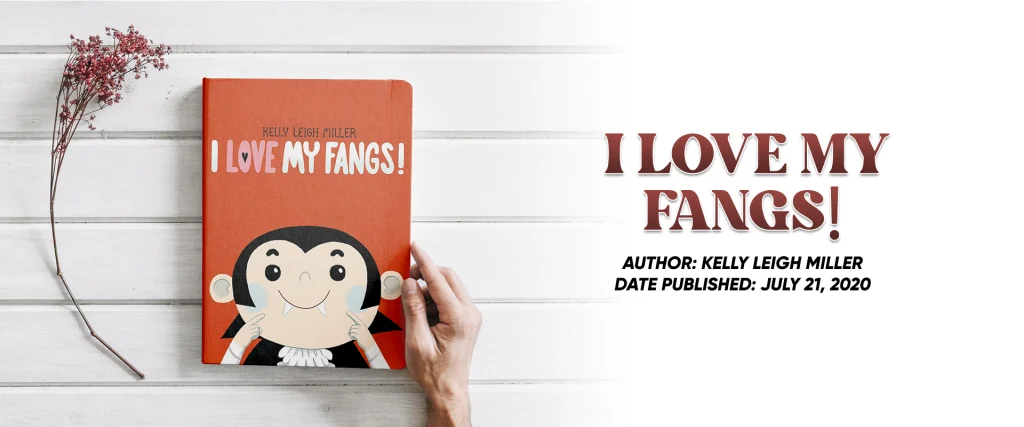 32- Vampire Bite!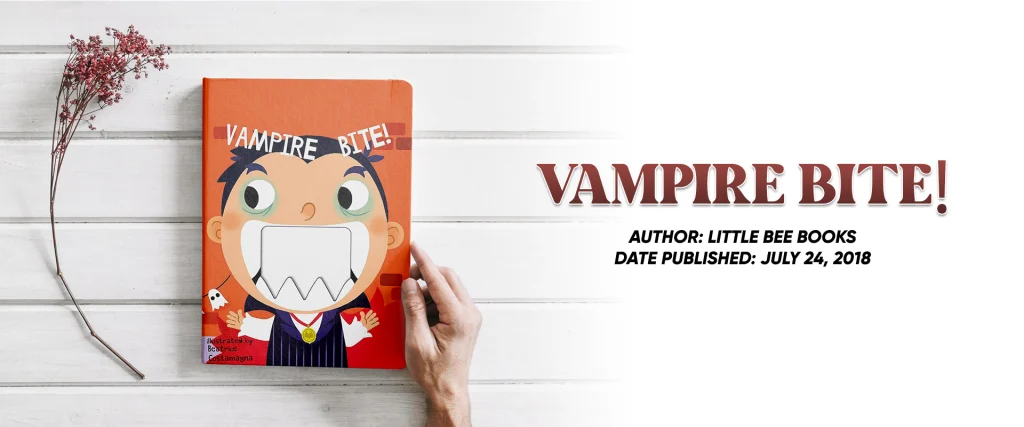 33- Vampire Don't Wear Polka Dots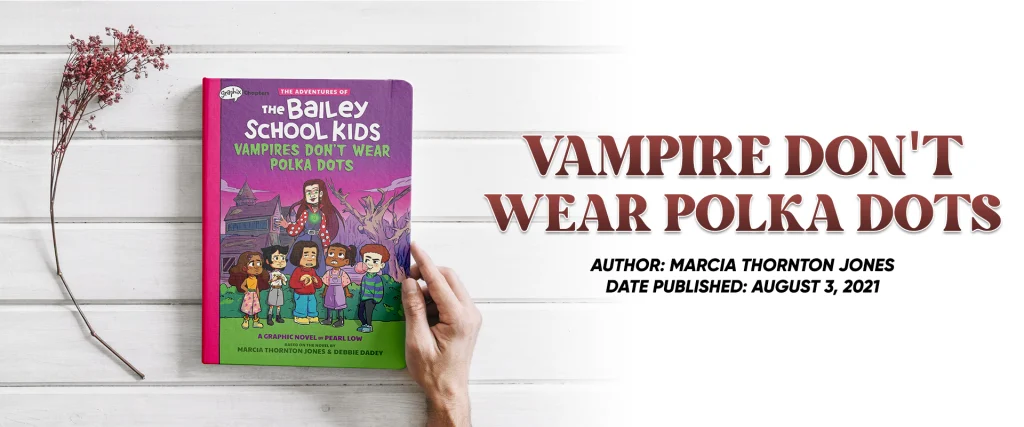 34- Vampire Vacation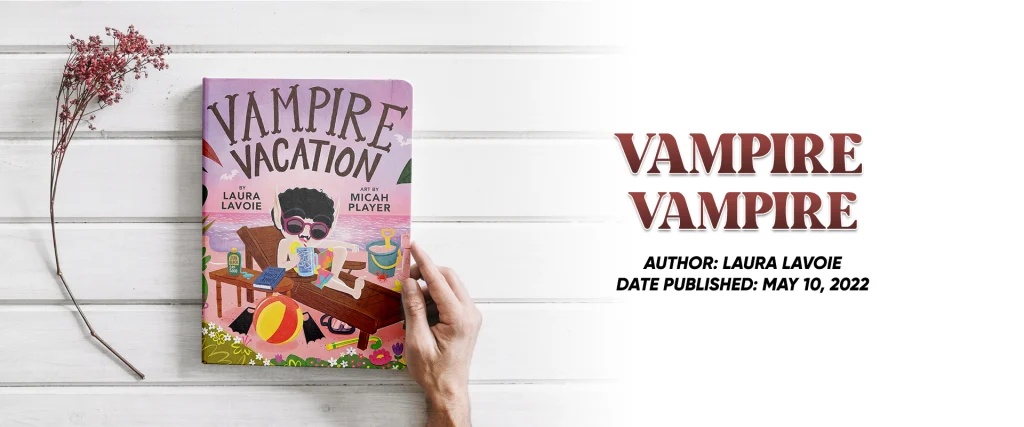 35- My Sister the Vampire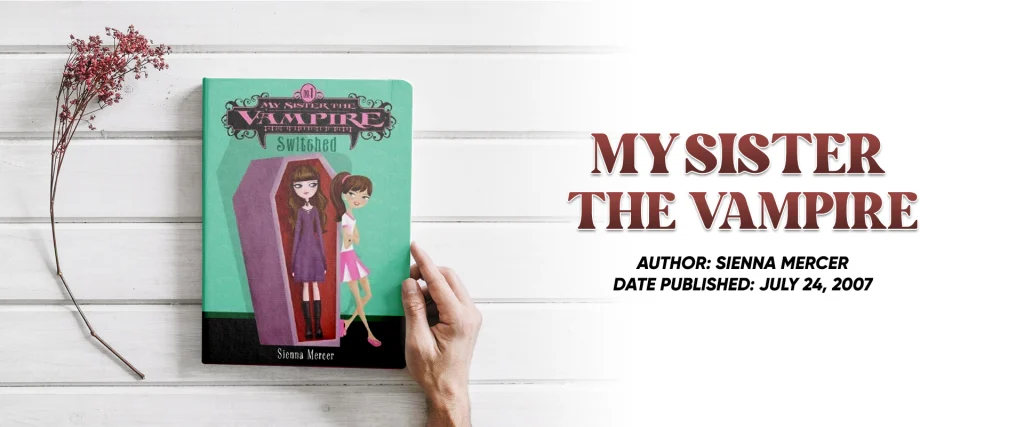 36- Dracula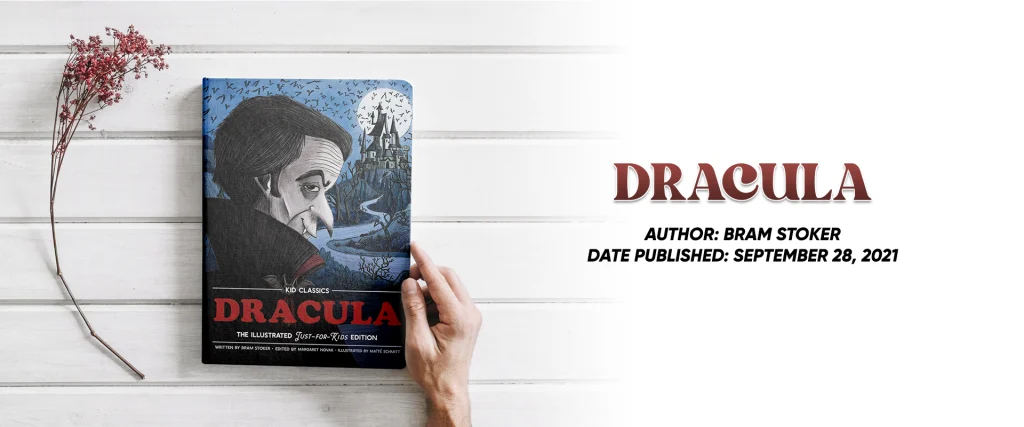 37- The Littlest Vampire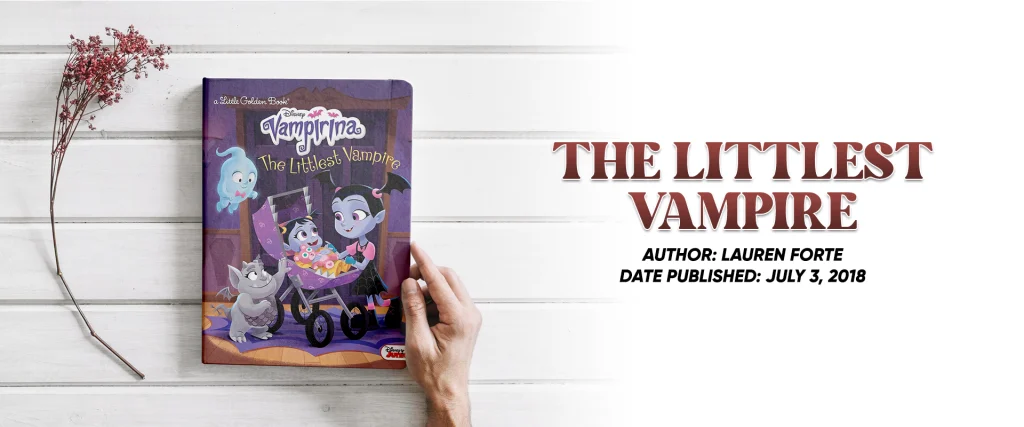 38- Vampire Girl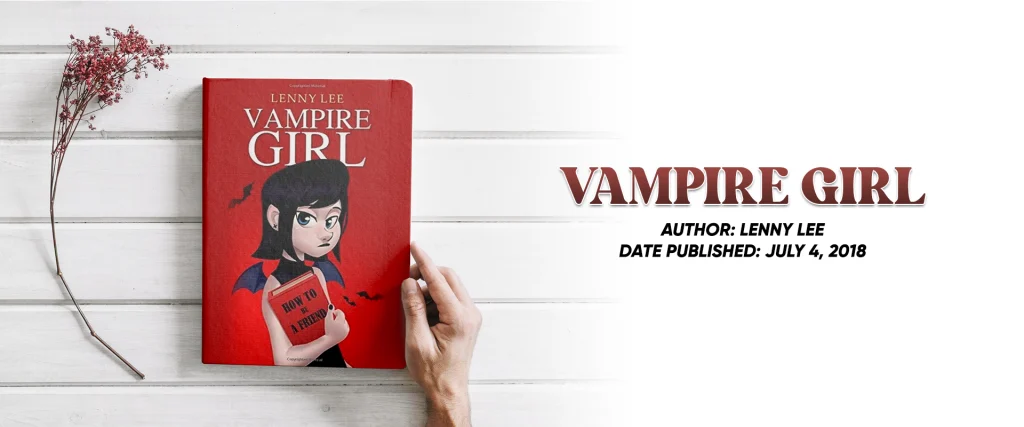 39- Scaredy Cat and The Frozen Vampires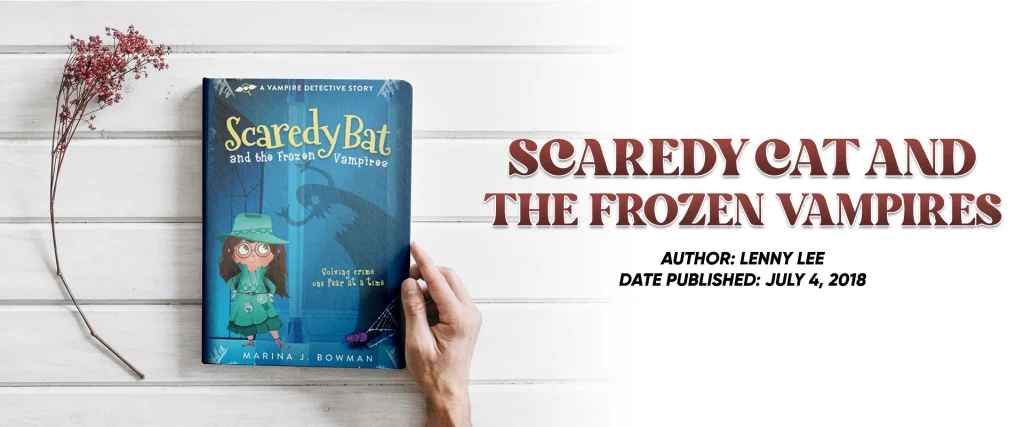 40- Ten Timid Ghosts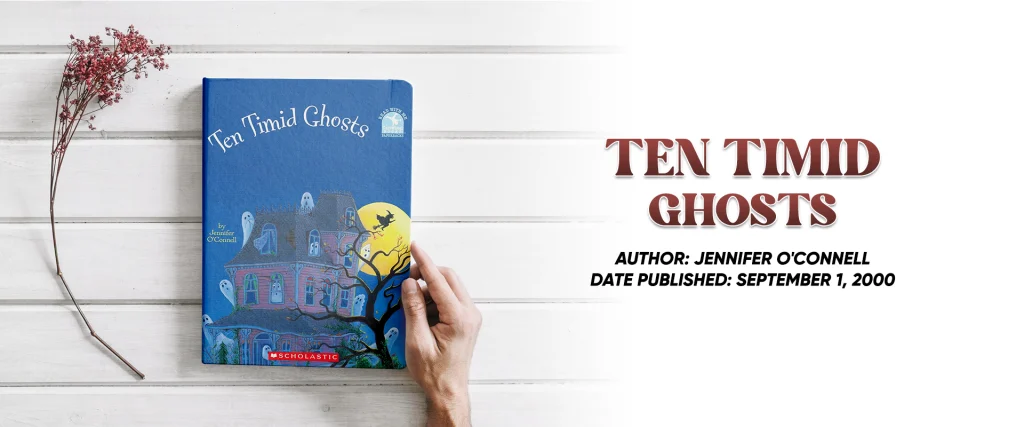 These vampire romance books for children can help you write perfect stories for children. Suppose you go for marketing children's books. In that case, you should write an ideal book before you market it.
FAQs
What are the Best Vampire Romance Books?
Some of the famous vampire romance books are:
Dark Lover. by J.R. Ward.
Halfway to the Grave. by Jeaniene Frost.
Night Pleasures. by Sherrilyn Kenyon.
A Quick Bite. by Lynsey Sands.
Guilty Pleasures. by Laurell K. Hamilton.
by Stephanie Meyer.
The Vampire Diaries. by L.J. Smith.
From Blood and Ash by Jennifer L. Armentrout
Dead Until Dark by Charlaine Harris
Vampire Academy. by Richelle Mead.
What is the Dark Romance Genre in Books?
Dark romance is basically a subgenre of romance writing where things get a bit intense. These stories have some severe and mature stuff in them. So you might see warnings about that. The characters in these stories aren't always the nicest. In addition, the plots can be full of harrowing experiences and violence. Some common themes you will find in these vampire romance books are things such as crime families, people following others a bit too closely, and even kidnappings.
What is a Good Title for a Vampire Love Story?
Some of the good titles for vampire romance books are:
"Eternal Embrace"
"Bloodbound Hearts"
"Love in Vein"
"Crimson Romance"
"Immortal Desires"
"Darkened Passion"
"The Kiss of Night"
"Undying Love"
"Heartbeats of the Damned"
"Fangs and Forever"
"Sanguine Serenade"
"Vampire's Valentine"
"Twilight Temptations"
"The Immortal Bond"
"Moonlit Obsession"
Which is the Most Famous Vampire Book Ever Written?
One of the most famous vampire books ever written is Bram Stoker's "Dracula," published in 1897. The book has had a profound influence on the vampire genre and has been adapted into numerous films, TV shows, and other media over the years.
Conclusion
The world of vampire romance books is a rich genre where love and darkness intertwine to create stories that leave a lasting impression. If you're a die-hard fan of the genre or a newcomer who wants to sink your teeth into something new, these blood-bound tales we provide are perfect for you to read. From the timeless classics to the modern ones, there are many vampire romance books for every reader's taste.
We know that vampire romance books have stood the test of time for a reason. Therefore, as a book writing company, Authors Breeze helps you create compelling narratives. So, reach out to us for ebook writing services. We know how to bring your own vampire romance story to life.